Palestine
Middle East
Resistance Axis
Zionist Regime Fears Palestinian Attacks ahead of Fifth Election in 4 Years
The Israeli occupation has boosted security measures across the West Bank and Al-Quds (Jerusalem), Zionist media reported on Monday, just one day before the fifth Israeli election in less than four years.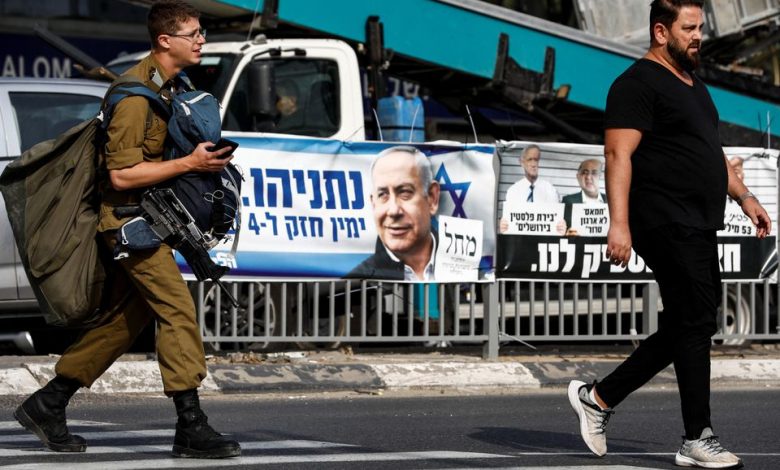 "Israel will beef up security in and around the West Bank and Jerusalem due to an unprecedented volume of intelligence tip-offs and alerts concerning planned terrorist attacks against Israeli targets in the run-up to Tuesday's general election, Ynet reported.
The Israeli election is being held amid a sharp escalation in Palestinian operations against the Israeli occupation in recent weeks.
Escalation in Palestinian Operations
On Sunday, five Israeli occupation soldiers were injured in a car-ramming attack near the city of Jericho in the occupied West Bank.
Earlier on Saturday, a Palestinian shot and killed an Israeli and wounded four others, one of them seriously, near the Kiryat Arba settlement located near Al-Khalil (Hebron).
Several other deadly attacks were heroically carried out by Palestinian individuals in the last weeks, with the most prominent shooting was in Shuafat on October 8.
Palestinian young man Udai Al-Tamimi killed an Israeli soldier near a checkpoint outside the Palestinian refugee camp of Shuafat, and remain on the run for ten days before carrying out another shooting and being martyred following an epic confrontation with occupation troops near Ma'aleh Adumim settlement.
Israeli Security Measures
To counter Palestinian threats, i24NEWS reported that the occupation police will bolster the already considerable deployment to flashpoint areas in the central West Bank and around Al-Quds Jerusalem with some 200 additional border guards.
Moreover, the occupation police called on Israelis with licenses to bear arms to carry their weapons on them at all times.
The Israeli military also announced a 24-hour closure on border crossings between the occupied territories and the Palestinian territories on Tuesday, the day of the general election.
Fifth Election
On Tuesday, Israelis will elect a new Knesset. It's the fifth time in less than four years that Israeli voters cast ballots, in a clear sign of division in Zionist entity's politics.
The Zionist entity has a parliamentary system made up of several parties that must team up to form coalitions in a bid to reach the 61 seats needed to form a ruling government.
In addition to shaky coalition, corruption charges against former Israeli Prime Minister Benjamin Netanyahu made him a polarizing figure and encouraged political fragmentation, producing a series of unstable governments.
Election Contenders and Polls
A compilation of polls by Israeli daily Haaretz suggested that Netanyahu's center-right Likud party will almost certainly be the largest party in the Knesset after Tuesday's vote.
If the polls are correct, current Prime Minister Yair Lapid will be hoping his centrist Yesh Atid party will come in a strong second place.
The man Lapid partnered with to assemble the last government, Naftali Bennett, is not running this time around; his party has splintered and faces a potential electoral wipeout, a report by the CNN reported.
Israeli Defense Minister Benny Gantz is aiming for a strong showing at the head of a new party called National Unity, a successor to his Blue and White party which now includes former Bennett ally Gideon Saar and former Israel Defense Forces chief of staff Gadi Eisenkot, making his political debut, according to the CNN.
Meanwhile, a far-right coalition called the Religious Zionist Party, headed by Bezalel Smotrich and Itamar Ben Gvir, could be the largest extreme right-wing group ever seated in the Knesset.