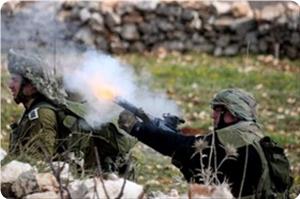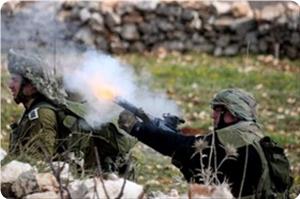 A number of Palestinian civilians were injured on Saturday after the Israeli occupation forces (IOF) violently quelled peaceful marches in two Al-Khalil villages to commemorate Land Day.
Yousef Abu Mariya, an activist in Beit Ummar village to the north of Al-Khalil, told the PIC that a number of citizens were treated for suffocation while others were bruised.
He said that IOF soldiers fired teargas canisters and metal bullets at the demonstration and beat up participants using batons.
Abu Mariya said that the soldiers arrested Abed Hashlamon, a journalist, while a number of activists were wounded.
Eyewitnesses told the PIC that IOF soldiers quelled another march to the east of Yatta village to commemorate Land Day and to protest the Israeli occupation authorities' settlement policy.
They said that large numbers of IOF soldiers encircled the marchers, who were hoisting photos and posters against the settlement drive and Israeli racist practices against Palestinian farmers and land owners.