Palestine
Zionist regime irked by Sweden's Palestine plan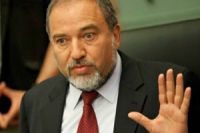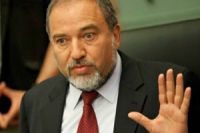 The Zionist regime has been sorely irked by Swedish Prime Minister Stefan Lofven's recent announcement that his government will formally recognize Palestine as a sovereign state.
According to Press TV, Zionist regime's Minister for Foreign Affairs Avigdor Lieberman said on Saturday that the Tel Aviv regime would summon the Swedish ambassador to protest Stockholm's planned recognition of the Palestinian state.
Lofven made the announcement during his inauguration speech at the Swedish parliament on Friday. Such a move would be seen as a major diplomatic blow to Tel Aviv regime.
Lieberman further said he was sorry that Sweden's premier had "rushed" to make declarations about a Palestinian state.
Tzahi Hanegbi, the Zionist regime's deputy minister for foreign affairs, also censured Lofven's announcement and said such a move would hamper the so-called peace talks between Israelis and Palestinians.
The Swedish leader's statements came a day after Palestinians warned that they will start proceedings to pursue war crime charges against the Zionist regime should the UN Security Council fail to approve a deadline for the regime to withdraw from the occupied territories.