Middle East
Palestine
Zionist Regime Killers Murder Palestinian in Al-Quds after Alleged Attack
Zionist occupation forces shot dead a Palestinian man in occupied East Al-Quds' (Jerusalem) Old City after he allegedly attempted to carry out a stabbing attack late Monday.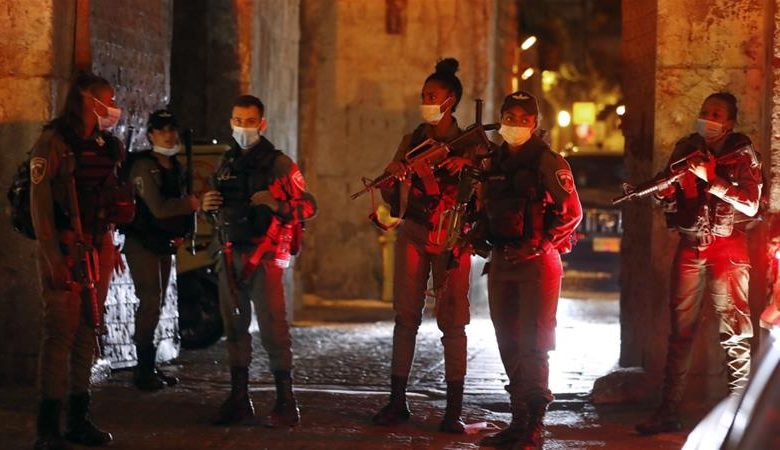 Maan news agency quoted sources as saying that Israeli security guards shot the man, who was later pronounced dead at the scene near the entrance of Bab Hutta, just outside the Al Aqsa Mosque compound.
The Palestinian Red Crescent Society, in a brief statement, said its teams were prevented from entering the vicinity of Bab Hutta to treat the man before he succumbed to his wounds.
Local media reports identified the Palestinian as a 30-year-old man from the Shuafat refugee camp in East Al-Quds.
The incident came hours after Israeli security guards shot and wounded a deaf Palestinian who was not able to hear the orders to stop at an occupied West Bank checkpoint.
In late May, Israeli police shot dead an unarmed 32-year-old Palestinian with severe autism who was on his way to his special needs school in Al-Quds Old City.