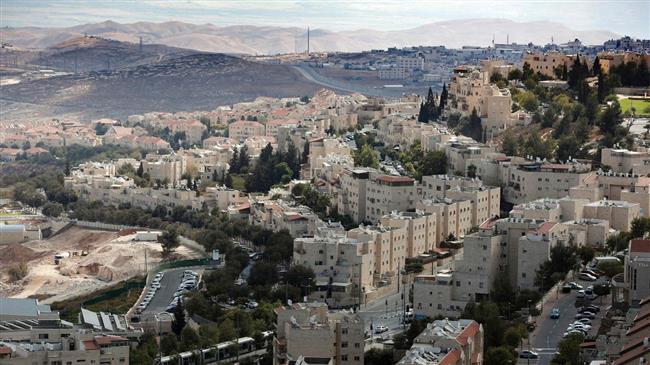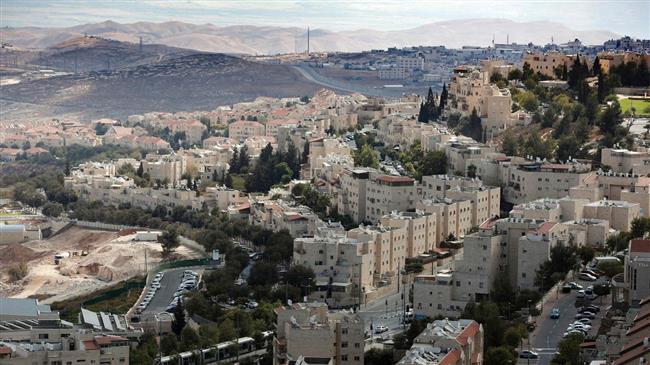 Israel's minister for military affairs says Tel Aviv will build 400 housing units in the Adam settlement, also known as Geva Binyamin, in response to a recent alleged stabbing attack in the occupied West Bank.
"The best answer to terror is the momentum of settlement in Judea and Samaria," Avigdor Lieberman wrote on his Twitter account Friday morning.
He added, "That's why I left this morning to promote a plan to build 400 housing units in Adam and approve it in planning institutions in the coming week."
Israeli media reported that a 31-year-old Israeli settler, identified as Yotam Ovadia, was stabbed and killed in an attack in the Adam settlement on Thursday. Two more settlers were also wounded during the attack.
It came hours after Israeli tank and artillery fire in the southeast of the Gaza Strip killed and injured three Hamas fighters.
In a statement released on Thursday, Hamas' military wing, Ezzeddin al-Qassam Brigades, said it had ordered its divisions "to raise alertness to the maximum degree."
Palestinian resistance groups threaten to take revenge for a recent Israeli attacks on the blockaded Gaza Strip.
"Israel will pay in blood for its latest crimes," the statement read.
Separately, al-Quds Brigades, the armed wing of the Islamic Jihad resistance movement, said in a statement that the latest Israeli crime in Gaza would not go unpunished, stressing that all options were being considered to respond to the violence.
On Friday, the Palestinian resistance movement Hamas released a statement in response to the latest developments in the occupied territories and said, "…the heroic operation that was carried out in the settlement of Adam south of Ramallah was a natural response to the crimes of the occupation".
It added, "We affirm that the choices of our people and the armed as well as the peaceful resistance will remain open in the face of the Zionist occupation to stop its crimes".
Tensions have been running high near the Gaza fence since March 30, which marked the start of a series of protests, dubbed "The Great March of Return," demanding the right to return for those driven out of their homeland.
The Gaza clashes reached their peak on May 14, the eve of the 70th anniversary of the Nakba Day (the Day of Catastrophe), which coincided this year with the US embassy relocation from Tel Aviv to occupied Jerusalem al-Quds.