Palestine
Zionist regime suspends fuel delivery to besieged Gaza Strip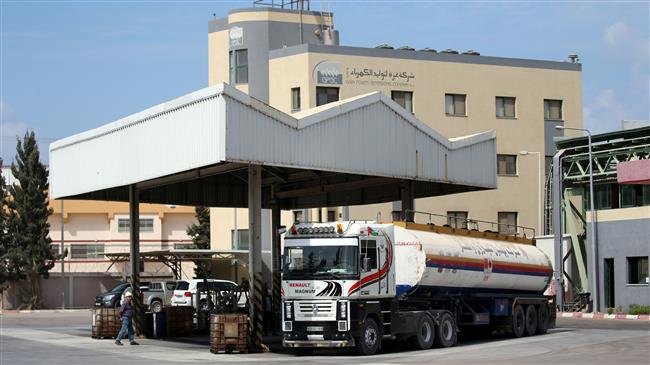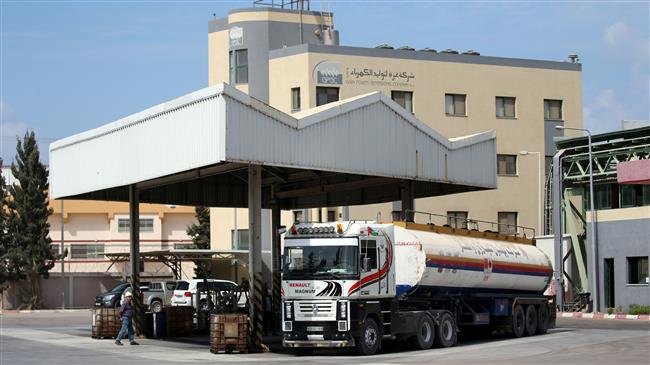 Israel's minister for military affairs, Avigdor Lieberman, has ordered an immediate halt to fuel deliveries bound to the besieged Gaza Strip, saying the controversial decision has been made as a response to what he called attacks against Israeli troopers and settlers. 
In a statement released by his office on Friday, Lieberman said that Tel Aviv would not "tolerate a situation in which fuel tankers are allowed to enter Gaza", but at the same time alleged "terror and violence" by Gazans "are used" against Israeli soldiers and settlers.
The coastal enclave has been under a crippling Israeli siege since 2007, which has prevented some two million Palestinians from having free access to the remainder of Palestine and the outside world. The blockade has also undermined living conditions in the sliver and fragmented its economic and social fabric, causing unprecedented unemployment and poverty.
The Tel Aviv regime also carries out regular attacks on its inhabitants under the pretext of hitting positions belonging to the Hamas resistance movement, which governs the territory.
The statement further said that Hamas supports any "attack" against the Israeli military and "encourages the Palestinians [and] residents of the West Bank to carry out attacks" against Israeli settlers.
Tensions have been running high near the fence, separating Gaza from the occupied territories, since March 30, which marked the start of a series of protests dubbed "The Great March of Return." Palestinian protesters demand the right to return for those driven out of their homeland.
The clashes in Gaza reached their peak on May 14, the eve of the 70th anniversary of Nakba Day, or the Day of Catastrophe, which coincided this year with Washington's relocation of the US embassy from Tel Aviv to occupied Jerusalem al-Quds.
Earlier on Friday, Israeli soldiers shot dead at least seven protesters and wounded over 110 others near the fence.
At least 200 Palestinians have so far been killed and over 20,000 others wounded in the renewed Gaza clashes, according to the latest figures released by the Gaza Health Ministry.
"In light of all this, … Lieberman decided to stop the flow of fuel to Gaza immediately," the statement concluded.
Gaza uses the desperately-needed fuel mainly to run its own power plant, which provides the impoverished enclave with some of its electricity needs, particularly for its hospitals and medical centers. Gazans currently receive only three or four hours of electricity a day.
Since Tuesday, Qatari-bought fuel has been delivered to Gaza in an attempt to alleviate the humanitarian situation in the blockaded enclave and prevent any further escalation in the Israeli-Palestinian conflict.
"The Qatari fuel to the Gaza strip's power plant today is aimed at partially improving electricity [supply] in Gaza," said Hamas spokesman Hazem Qassim on Tuesday. The new order, however, has blocked the flow of fuel to the sliver.
The United Nations has already warned that Israel's 11-year tight besiege of Gaza has resulted in a "catastrophic" humanitarian situation.