Palestine
Iran
Middle East
Zionist Regime to Receive Iran's Retaliation for Natanz Terrorist Attack
Iran's Government Spokesman Ali Rabiyee vowed that his country will retaliate against the Israeli sabotage operation at Natanz nuclear facility, adding that such acts of terrorism will not help enemies to achieve their goals.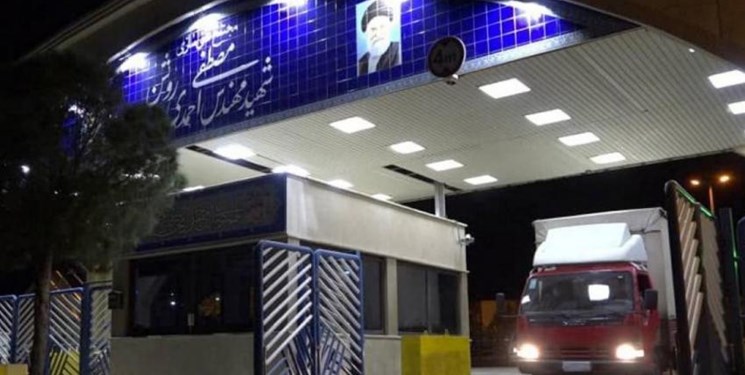 "Iran reserves the right to give the proper response to the Zionist regime's act of sabotage in Natanz nuclear facility in right time and right place," Rabiyee said on Tuesday, stressing, "We will not allow the enemies to achieve their political goals through such acts of terrorism."
He went on to say, "This terrorist move shows the defeat of the enemies of Iran's industrial and political progress to prevent the country's significant developments."
Stressing Tehran's call on the international community and the International Atomic Energy Agency to address this nuclear terrorism properly, Rabiyee noted that Iran will firmly continue the development of nuclear technology to thwart the enemy plots.
Spokesman for the AEOI Behrouz Kamalvandi told FNA on Sunday that an incident took place in a part of the electricity distribution network of Shahid Ahmadi Roshan facility in Natanz, adding, "Fortunately, the incident did not cause any human injuries or pollution."
In relevant remarks on Monday, senior member of the Iranian parliament Ebrahim Azizi warned Israel over the act of sabotage at Natanz Nuclear Facility, stressing that Tel Aviv should wait for Tehran's due reaction.
Azizi, who is a member of the Parliament's National Security and Foreign Policy Commission, described the recent "act of sabotage" at the electricity distribution network of Shahid Mostafa Ahmadi Roshan nuclear facility in Natanz as "nuclear terrorism" and said the Zionists should await the proper response.
Azizi deplored the US' support for the Zionist regime in its terrorist moves and the suspicious concurrence of the recent act of sabotage with Iran's talks with the 4+1 over the revival of the 2015 nuclear deal.
"Our negotiating team should properly analyze the reasons for this issue and use it as a lever of pressure on the enemy in the future negotiations," he went on to say.
Azizi reiterated Iran's stance and the need for lifting of all sanctions for the revival of the Joint Comprehensive Plan of Action, saying, "Our return to commitments depends on complete lifting of all sanctions."