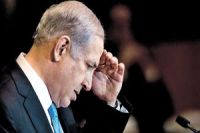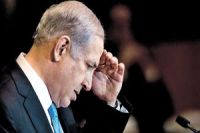 A political commentator tells Press TV fearing the independence and stability of the Islamic Republic in the Middle East, the Zionist regime seeks Iran's "destruction".
In an interview with Press TV on Thursday, Mark Glenn, an American author and journalist, described Iran as the "only stable" Middle Eastern country, which as opposed to other regional states, is not dependant on the United States and Zionist regime "for money and for military supplies."
Glenn argued that the Zionist regime "would still be calling for Iran's destruction" even if Tehran did not have a nuclear energy program, which Zionist regime, the US, and some of their allies claim to include a non-civilian component. Iran has frequently rejected the allegation as groundless.
The analyst added that Zionist regime and its Arab allies in the region, particularly Saudi Arabia, "have a vested interest…in making sure that Iran does not become the powerhouse of the Middle East."
Zionist regime is furious at the recent nuclear talks held between Iran and the six world powers – the US, Britain, Russia, China, France and Germany – in Geneva, Switzerland. The Zionist regime is, therefore, spearheading a campaign to block any accord between Iran and the Sextet over Tehran's nuclear energy program.