Palestine
Zionist regime's military helicopters strike Hamas posts south of Gaza Strip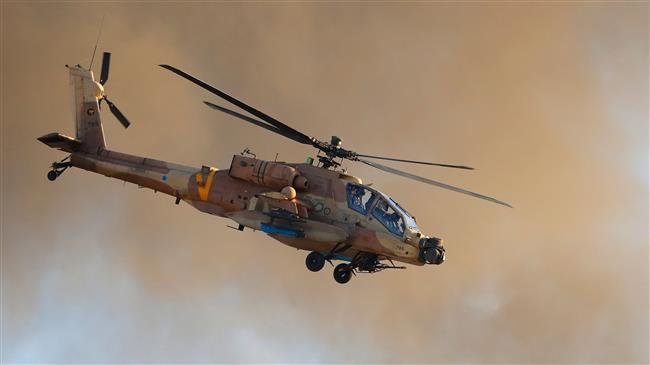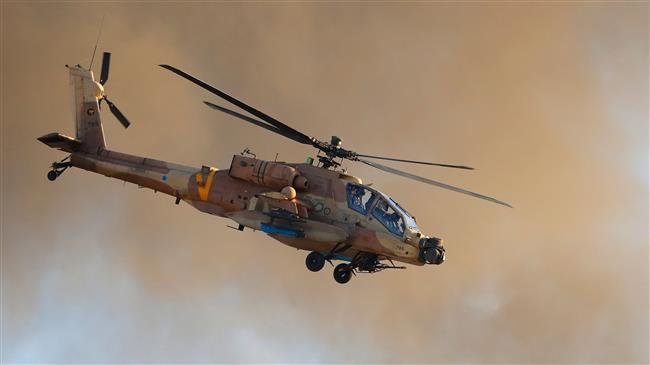 Israeli attack helicopters have struck two posts belonging to the Palestinian Islamic resistance movement, Hamas, in southern parts of the besieged Gaza Strip, the regime's military says.
"Earlier today, an explosive device attached to a large cluster of balloons was launched on a model airplane from the Gaza Strip into" the Israeli-held Palestinian territories, the military said in a statement on Sunday.
No damage was inflicted by the cross-border "attack" purportedly from the Gaza Strip. The drone-shaped device landed unexploded in a carrot field.
It added that in response to the "balloon-borne explosive device," the military dispatched its "attack helicopters," striking "two observation posts" run by Hamas, on Sunday evening.
According to a Hamas security source, one strike occurred east of Khan Younis and the other was carried out east of Gaza City. The source added that no injuries had been reported following the airstrikes.
Meanwhile, Palestinian media reported that in addition to the Hamas posts, the Israeli military attacked "targets" in the vicinity of Jabalia, in northern Gaza, and in the Zeitoun area of Gaza City. The Israeli military, however, refused to comment on those reports.
Tel Aviv bombards Gaza from time to time, claiming the assaults are in response to rocket attacks by resistance groups.
The Gaza Strip has been witnessing tensions since March 30, which marked the start of the "Great March of Return" protests demanding the right to return for the Palestinians driven out of their homeland.
Those tensions saw a sharp rise on May 14, marking the 70th anniversary of the Nakba Day (the Day of Catastrophe), which this year coincided with the US embassy relocation from Tel Aviv to occupied Jerusalem al-Quds.
More than 240 Palestinians have so far been killed and over 20,000 others wounded in the renewed Gaza clashes, according to the latest figures released by the Gaza Health Ministry.
The territory has been under an Israeli siege since June 2007. The blockade has caused a decline in living standards as well as unprecedented unemployment and poverty.