Palestine
Middle East
Zionist regime's new coalition OKs first construction projects in West bank settlements
A body affiliated with the Israeli ministry of military affairs has approved plans for 31 construction projects in settlements built on occupied land across the West Bank, the first such move under the occupying entity's new ruling coalition.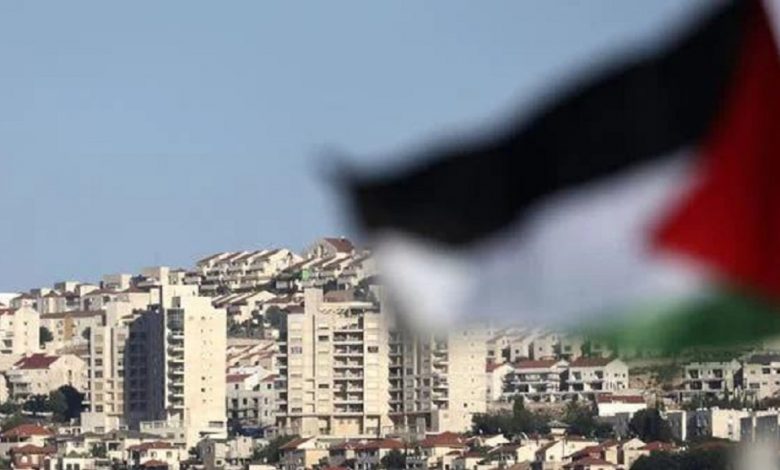 According to Israeli media, the Civil Administration's High Planning Subcommittee convened on Wednesday to discuss 33 building projects and ultimately issued permits for 31 of them.
The projects include a school in Elkana settlement and a shopping mall in Mishor Adumim industrial zone of the settlement of Ma'ale Adumim as well as synagogues and Jewish seminaries in Karnei Shomron and Kfar Adumim.
Additionally, the construction of new settler units was approved in Yitzhar, an Israeli settlement located south of the Palestinian city of Nablus.
The construction approval was the first of its kind since the formation of the new cabinet led by Prime Minister Naftali Bennett. He was sworn in earlier this month, unseating Israel's longtime premier Benjamin Netanyahu after four deadlocked elections.
The subcommittee usually approves individual construction plans on a smaller scale, with larger ones being cleared by the High Planning Council, which has not met since January.
The Yesha Council, a collective of municipal representatives from the West Bank settlements, said, "What has been approved today is not the construction of housing units and not a meeting of the High Planning Council. We have been waiting for six months for approval of plans for houses, and this hasn't happened yet."
"The planning council must be convened immediately to approve construction of housing units throughout the region. We have waited enough," it added.
Ayman Odeh, chairman of the Joint List alliance of Arab-majority parties in the Israeli parliament (Knesset), denounced Wednesday's construction approval.
"The government has existed for less than two weeks, and already, 31 construction plans have been approved in the settlements," he said.
"The left is surrendering to the right and setting the diplomatic issue aside, but the right continues to sabotage the chances of peace and to deepen the occupation, repression, and dispossession of millions of Palestinians. Only the end of the occupation and a just peace will bring equality, democracy, and social justice to both peoples," he added.
Most of the international community considers Israeli settlement construction illegal under international law and an obstacle to the so-called two-state solution to the decades-long Israeli-Palestinian conflict.
More than 600,000 Israelis live in over 230 illegal settlements built since the 1967 occupation of the Palestinian territories of the West Bank and East Jerusalem al-Quds.
The UN Security Council has in several resolutions condemned the Tel Aviv regime's settlement activities in the occupied Palestinian lands.