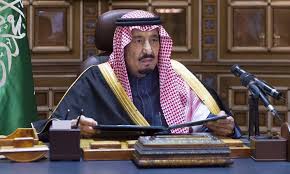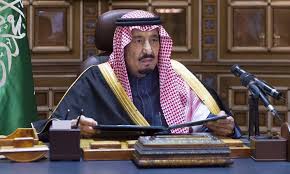 Saudi Arabia's new King Salman on Thursday further cemented his hold on power, with a sweeping shakeup that saw two sons of the late King Abdullah fired, and the heads of intelligence and other key agencies replaced alongside a cabinet reshuffle.
"King Salman bin Abdul Aziz al-Saud issued a royal order today, relieving Prince Khalid bin Bandar bin Abdul Aziz al-Saud, Chief of General Intelligence, of his post," the official Saudi Press Agency said.
The announcement came a week after Salman acceded to the throne following the death of Abdullah, aged about 90.
A separate decree said Prince Bandar bin Sultan, a nephew of Abdullah, was removed from his posts as Secretary General of the National Security Council and adviser to the king.
Two sons of the late monarch were also fired: Prince Mishaal, governor of the Mecca region, and Prince Turki, who governed the capital Riyadh, according to the decrees broadcast on Saudi television.
Another of Abdullah's sons, Prince Miteb, retained his position as minister in charge of the National Guard, a parallel army of around 200,000 men.
Salman, 79, a half-brother of Abdullah, also named a 31-member cabinet whose new faces included the ministers for culture and information, social affairs, civil service, and communications and information technology, among others.
Oil Minister Ali al-Nuaimi, Foreign Minister Prince Saud al-Faisal, and Finance Minister Ibrahim al-Assaf kept their posts in the cabinet of the world's leading oil exporter.
Hours after Abdullah died early on January 23, Salman appointed his son, Prince Mohammed bin Salman, as defense minister.