Saudi Arabia
Yemen
zionist Saudi regime aerial attack kills 9 more despite Yemen 'truce'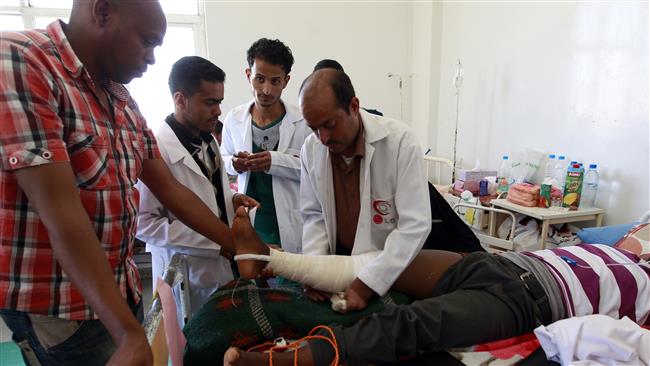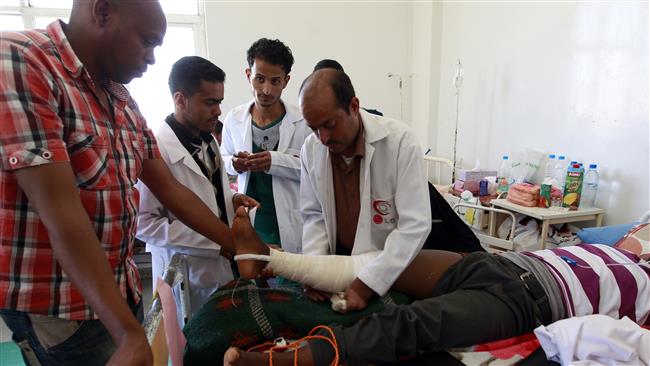 At least nine more people have been killed in the latest Saudi aerial attack on Yemen after the Riyadh regime announced a temporary halt to its nearly seven weeks of military campaign against the impoverished country.
Local sources said that the Yemenis were killed in an Apache helicopter attack in the al-Safiya region in northwestern Sa'ada Province on Thursday.
Earlier in the day, Saudi warplanes bombarded locations in the southern port city of Aden and the southern provinces of Hajjah and Abyan.
Saudi Arabia's pounding of Yemen continues unabated despite the declaration of a five-day ceasefire in the war-wracked country. Saudi Arabia is violating a ceasefire in Yemen that came into effect on Tuesday.
On Wednesday, Yemen's Arabic-language al-Masirah satellite television network reported that Saudi warplanes hit the district of Malahidh in Sa'ada.
Meantime, the spokesman of Yemen's Ansarullah movement warned Saudi Arabia that his country will firmly respond to any violations of the ceasefire. He also said the movement will retaliate against attacks by terrorist al-Qaeda-allied forces loyal to fugitive former president Abd Rabbuh Mansour Hadi.
This is while Russia recently called on all parties to the conflict in Yemen to engage in dialog as soon as possible for a political solution to the current situation there.
In an interview with Rossiya-24 television on Wednesday, Russian Ambassador to the United Nations (UN) Vitaly Churkin also called on the UN Security Council to intervene and help end the crisis.
"It's all very fragile there [in Yemen]. We call for an immediate ceasefire," so that all sides involved in the Yemeni conflict come together and negotiate for a political solution, Churkin said.
Saudi Arabia started its military aggression against Yemen on March 26 – without a UN mandate – in a bid to undermine the Houthi Ansarullah movement, which currently controls the capital, Sana'a, and other major provinces, and to restore power to Hadi, who is a staunch ally of Riyadh.
According to the latest UN figures, the Saudi military campaign has so far claimed the lives of over 1,400 people and injured close to 6,000 others, roughly half of whom have been civilians.
The Al Saud regime had also imposed a blockade on the delivery of relief supplies to the war-stricken people of Yemen in defiance of calls by international aid groups.