Middle East
Palestine
Saudi Arabia
World News
Zionist Saudi Regime arrest over 60 people for supporting Palestinian Hamas movement
Saudi Arabian authorities have reportedly arrested more than 60 people, including Palestinians and Saudis, on charges of supporting the Palestinian Hamas resistance movement.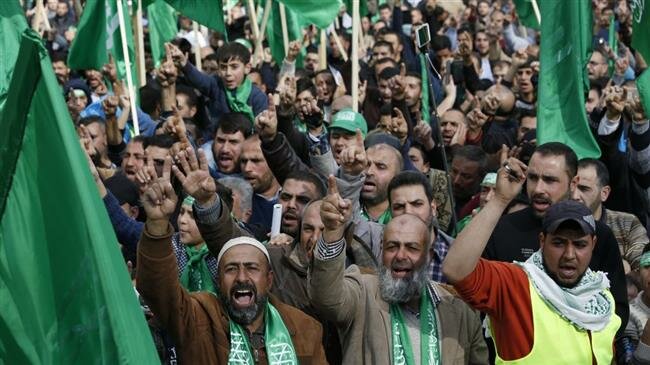 Lebanese Arabic-language daily newspaper al-Akhbar, citing informed sources who requested anonymity, reported on Monday that officials in the conservative kingdom have been conducting a campaign against Saudi nationals and Palestinian expatriates for more than two months, detaining dozens of people over affiliation to the Palestinian group.
The report added that the most prominent figure among those arrested is Dr. Muhammad al-Khudari, who represented Hamas movement between mid-1990s and 2003 in Saudi Arabia.
Even though Khudari has left his position for years, he was detained and is now "being kept in detention under difficult conditions," according to family members.
Al-Ahbar went on to say that the campaign of arrests coincided with the closure and tight control of bank accounts, and a ban on sending any money from Saudi Arabia to the Gaza Strip.
Saudi officials have apparently leveled charges of "supporting a terrorist movement and money laundering in support of terrorism and extremism" against those arrested.
israeli delegation to visit Saudi Arabia next yearAn Israeli delegation is going to pay an official visit to Saudi Arabia next year.
Over the past two years, Saudi authorities have deported more than 100 Palestinians from the kingdom, mostly on charges of supporting Hamas resistance movement financially, politically or through social networking sites.
The Riyadh regime has imposed strict control over Palestinian funds in Saudi Arabia since the end of 2017.
All remittances of Palestinian expatriates are being tightly controlled, fearing that these funds could be diverted indirectly and through other countries to Hamas.
Money transfer offices are asking the Palestinians to bring forward strong arguments for conversion, and do not allow the ceiling of one's money transfer to exceed $3,000.
Meanwhile, a number of families of the detainees have begun sending memos to legal bodies to know the fate of their relatives, at a time when the relationship between Saudi Arabia and Hamas are at their worst ever level.
On April 30, al-Akhbar said Saudi Crown Prince Mohammed bin Salman had reportedly offered Palestinian Authority chief Mahmoud Abbas 10 billion dollars in return for accepting US President Donald Trump's controversial proposal for peace between the Israelis and Palestinians, dubbed "the deal of the century."
The Lebanese daily newspaper noted that Abbas had turned down the offer, saying supporting the deal would be "the end of his political life."
'MbS offered Abbas $10bn to accept Trump's Mideast deal'Saudi Crown Prince Mohammed bin Salman has reportedly offered Palestinian Authority chief Mahmoud Abbas $10bn to accept the controversial US-backed deal of century.
Citing leaked diplomatic reports based on conversations between the two Arab politicians, the paper noted that the reports — written by the Jordanian envoy to Ramallah, Khaled al-Shawabkeh — were based on briefings with a number of Palestinian officials.
The Palestinian Authority chief said political realities prevented him from accepting the so-called peace plan, emphasizing that he could not make concessions regarding Israeli settlements, the "two-state solution" and Jerusalem al-Quds.
Abbas also underscored that the Americans would not provide any written proposals, but would adopt a tactic similar to the 1917 Balfour Declaration that led to the Israeli occupation of Palestinian territories.
Exclusive: Palestinians won't accept Trump's Mideast dealThe official told Press TV that Palestinians will resist the so-called deal of the century proposed by Washington.
Earlier this month, a senior Hamas official told Press TV that Palestinians will resist the so-called deal of the century proposed by the administration of US President Donald Trump, stopping at nothing less than creating an "independent Palestinian state."
"As Palestinians, we will not accept such ideas. We will resist. No one can accept selling his own land. We will not accept Jerusalem al-Quds being the capital of another state; it will be the capital of the Palestinian state forever," said Hamas' international relations committee head Osama Hamdan on May 3.