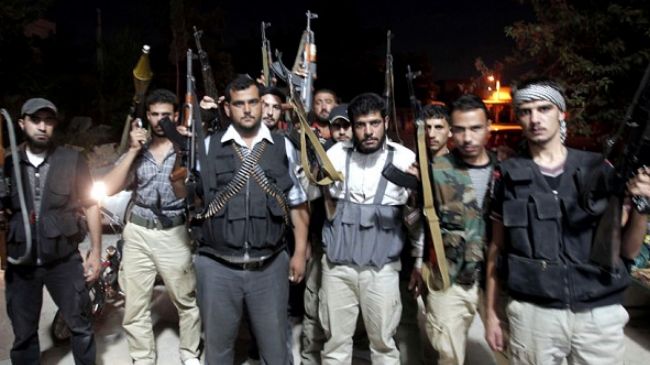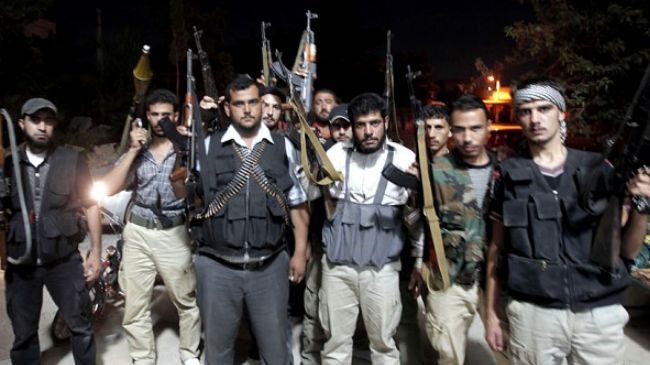 Saudi Arabia has reportedly earmarked USD 300 million to finance a so-called 'transitional government' for Syria, which is planned to be set up by the foreign-sponsored opposition.
According to reports, the monthly budget for the 'transitional government', which will be on Turkish soil in the vicinity of the Syrian border, is estimated to be USD 50 million. Therefore, the money allocated by the Saudi government will last for six months.
The 'transitional government' of Syria is planned to be set up by the so-called National Coalition for Revolutionary and Opposition Forces, which is an umbrella group and the largest alliance of the Syrian opposition groups outside the country.
During a recent meeting of the so-called Syrian National Coalition (SNC) in the Turkish city of Istanbul, members of the opposition selected nine ministers and picked Ahmed Taama as the prime minister of the so-called 'transitional government'.
Reports say that three more ministerial positions are still being discussed by the members of the opposition.
Syria has been gripped by deadly unrest since 2011. According to reports, the Western powers and their regional allies — especially Qatar, Saudi Arabia, and Turkey — are supporting the militants operating inside Syria.
Militants from countries including the United States, Canada, France, and Britain are fighting in the Arab country.
According to the United Nations, more than 100,000 people have been killed and millions displaced in the violence.
The UN has also warned against the humanitarian situation in Syria, saying that over nine million people are in need of urgent aid due to the crisis in the Middle Eastern country.
On October 7, the UN said over four million other Syrians will be forced out of their homes in 2014 due to the escalating conflict in the country.