Saudi Arabia
Yemen
Zionist Saudi regime officer killed in Yemeni retaliatory attack on Jizan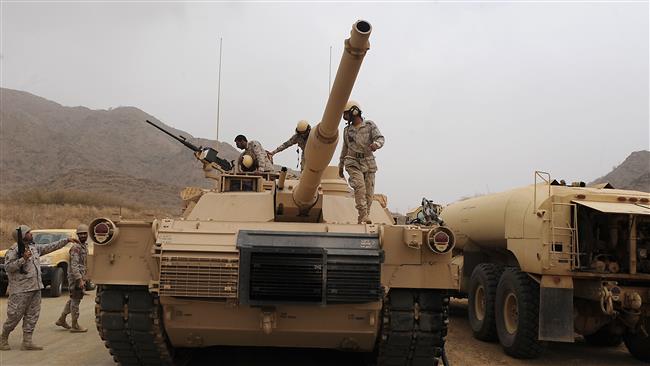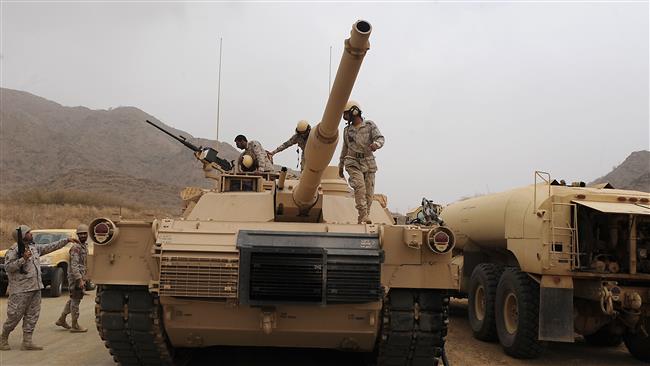 A zionist Saudi army officer has been killed in a retaliatory attack by Yemeni forces on the southwestern Saudi province of Jizan, amid ongoing military aggression by Riyadh against the impoverished Arab country.
The state-owned Saudi news agency SPA said in a statement that the officer, identified as Hamad al-Kaabi, was killed in the early hours of Wednesday when the Yemeni army and allied fighters of the Houthi Ansarullah movement targeted a Saudi army base in the region with missiles.
Meanwhile, Yemen's al-Masirah television network released a footage on Wednesday in which Yemeni forces blow up a Saudi military vehicle in Jizan with a landmine. The report said two people on board were killed.
The video also shows Yemeni forces targeting a Saudi armored vehicle with an RPG.
On Tuesday, the Yemeni forces carried out a similar attack on another Saudi base in the same region, destroying military vehicles.
Several Saudi soldiers have been killed in cross-border retaliatory attacks over the past few months. Yemenis say the attacks are in retaliation for Riyadh's deadly war on their country.
Saudi Arabia continues its airstrikes on Yemen amid rising civilian casualties.
In the latest attacks, Saudi warplanes launched nearly 20 airstrikes on the central city of Ma'rib. The attacks targeted Kaful military barracks in the city.
Riyadh launched the airstrikes on March 26 – without a UN mandate – in an attempt to undermine Ansarullah and restore to power the fugitive former Yemeni President Abd Rabbuh Mansour Hadi – a staunch ally of the Saudi regime.
The massive scale of civilian casualties and the deepening humanitarian crisis in Yemen have affected millions of defenseless people, including children who have lost their families and have no access to basic health care.
The president of the International Committee of the Red Cross (ICRC) recently expressed deep concern over the humanitarian situation in Yemen. Peter Maurer said Yemen after five months of war looks like Syria after five years.
The UN says the conflict in Yemen has killed more than 4,000 people, nearly half of them civilians, since late March. Local Yemeni sources, however, say the fatality figure is much higher.