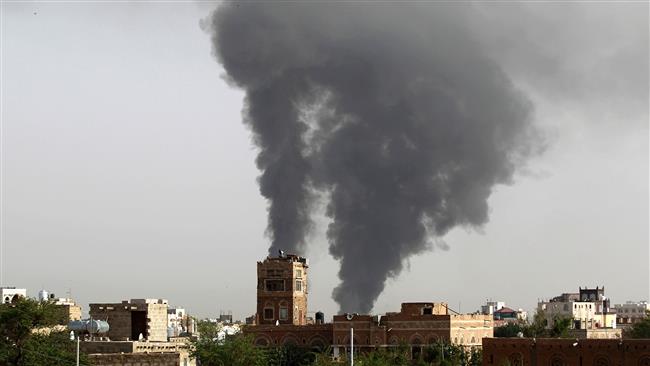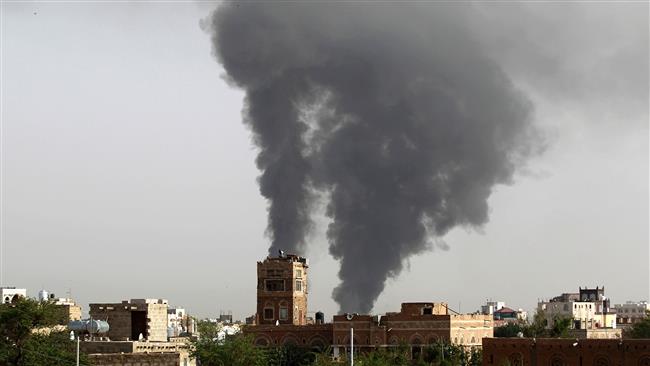 Saudi Arabia's warplanes have targeted a residential building in southwestern Yemen, killing at least 10 civilians.
The aircraft carried out the attack against Ta'izz Province's Dhubab District on Tuesday, Yemen's al-Masirah television network reported. An unidentified number of people also received injuries in the attack.
The television said Saudi airstrikes had also inflicted some damage on the province's al-Wazi'iyah District.
At least nine civilians, including two women, were killed in Saudi airstrikes on residential buildings in Yemen's central province of Ma'rib last Sunday. The strikes took place as Yemenis were celebrating Eid al-Fitr, which marks the end of the holy fasting month of Ramadan.
More than 12,000 people have died in Yemen since March 2015, when Saudi Arabia started an invasion of the Arab world's poorest country to restore a Riyadh-allied government. Abd Rabbuh Mansur, the head of that government, had resigned earlier that year and fled to Saudi Arabia.
The Houthi Ansarullah movement has been defending Yemen against the Saudi-led invaders and hordes of their mercenaries, while also carrying out retaliatory missile strike on the parts of Saudi Arabia that border Yemen.
Dozens of Saudi troopers and Saudi-backed militants have died in the counterstrikes.