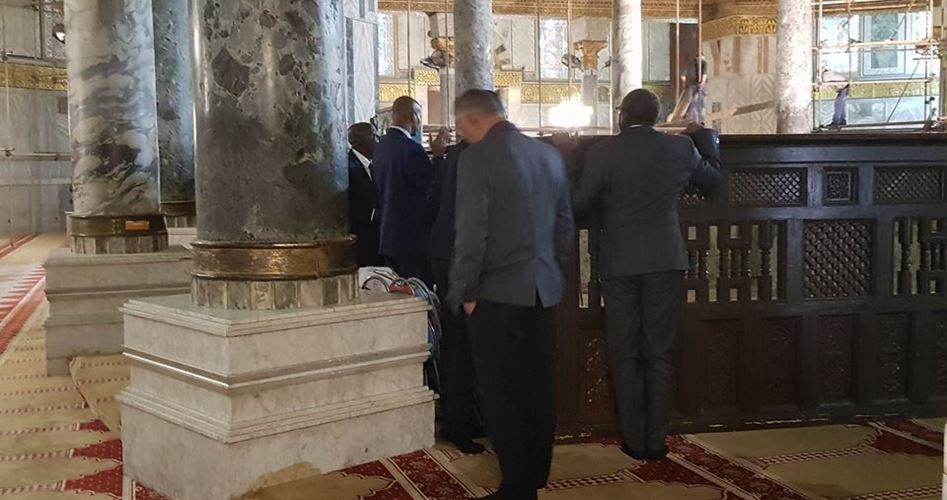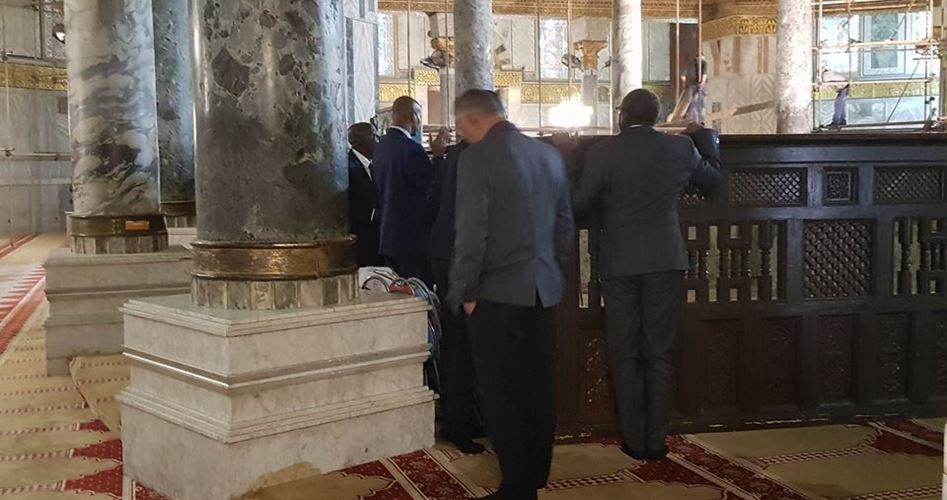 The Senegalese Foreign Minister on Wednesday escorted Jewish settlers who stormed al-Aqsa Mosque from the Israeli-controlled al-Magharea gate under protection of Israeli police.
Jerusalemite sources said that the Foreign Minister led a Senegalese delegation, with Israeli and Senegalese flags pinned to their clothes, into al-Aqsa Mosque along with Israeli settlers.
The sources added that tension prevailed at the holy site and skirmishes were reported between settlers and al-Aqsa Mosque's guards after the incursion.