Bahrain
Zionist Servant Bahrain court gives life sentence to nine activists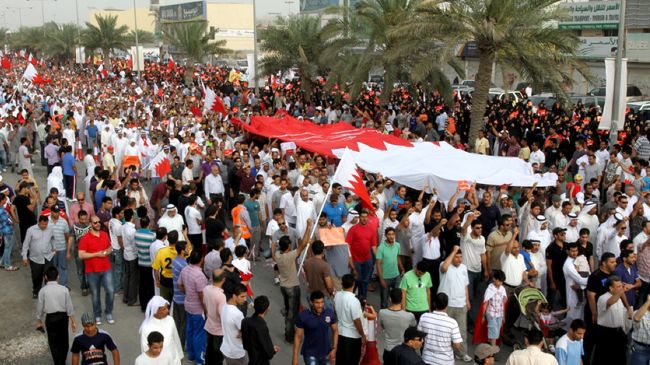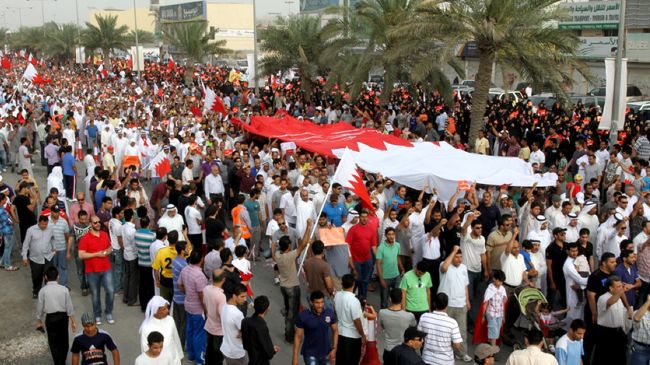 A court in Bahrain has sentenced nine anti-regime activists to life in prison, as the Al Khalifa regime steps up its crackdown on protesters.
The court issued the sentences on Monday after convicting the defendants of being allegedly involved in an attack in November 2011 in the capital city of Manama.
Four of the defendants, who were present at the court, had previously said that they were subjected to torture and mistreatment in solitary confinement.
Five other defendants, tried in absentia, were handed additional 10-year jail terms for failing to hand themselves in.
Life imprisonment term in Bahrain is 25 years.
The verdict brought to 104 the number of pro-democracy protesters sentenced to lengthy jail terms in Bahrain.
On Saturday, Abdulrahman al-Sayyed, Bahrain's prosecutor general, referred former Shia lawmaker, Khalil al-Marzooq, to court on charges of what he called "inciting terrorist crimes."
Al-Marzooq, who is the deputy leader of the al-Wefaq, Bahrain's main opposition party, was arrested on September 17.
The Bahraini uprising began in mid-February 2011. Protesters initially called for political reforms and a constitutional monarchy, a demand that later changed to an outright call for the ouster of the ruling Al Khalifa family following its brutal crackdown on popular protests.
Scores have been killed, many of them under torture while in custody, and thousands more detained since the popular uprising began in the Persian Gulf kingdom.