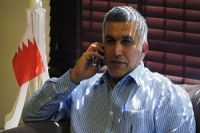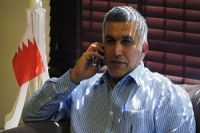 Bahraini police has arrested prominent rights activist Nabeel Rajab over his anti-regime tweets as Manama continues its crackdown on protests in the country.
The Saudi-backed police questioned Rajab, the director of the Bahrain Center for Human Rights (BCHR), on Wednesday over his remarks on Twitter.
Manama said in a statement, "Legal measures have been taken to refer him to the general prosecution," adding that the activist had "insulted official bodies in his tweets."
In one tweet shared on Sunday, Rajab said the Bahrainis that join the ISIL war in Syria and Iraq are actually members of security agencies belonging to the Persian Gulf monarchy.
Rights group Human Rights First censured the arrest and called on the Al Khalifa regime to end "systematic harassment" of human rights activists.