Bahrain
Middle East
Zionist servant Bahraini regime forces detain another cleric amid Muharram crackdown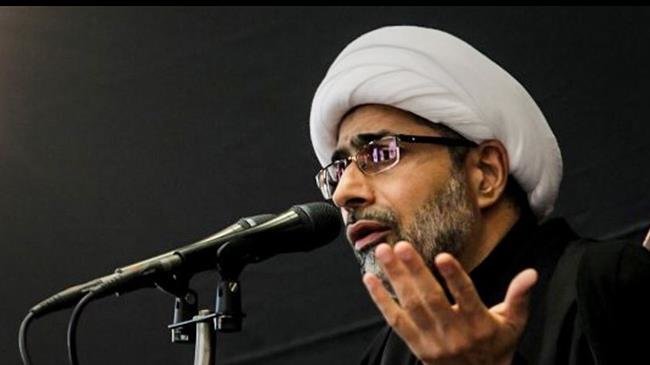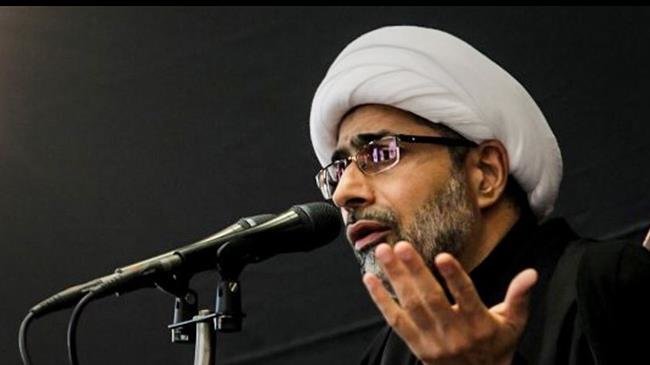 Bahraini regime forces have detained another Shia Muslim cleric as the ruling Al Khalifah dynasty presses ahead with its heavy-handed crackdown against members of the religious community during the Muslim mourning month of Muharram.
Rights activists, requesting anonymity, said Bahraini officials ordered the arrest of Sheikh Mohammed al-Reish after he underwent an hours-long investigation at a police station in the Hoora district of the capital Manama, Arabic-language Lualua television network reported.
The report came only two days after Shia clergyman Sheikh Majid al-Sahlawi was arrested, and the public prosecutor's office ordered him to be detained for 15 days pending investigations.
There are no reports yet on the charges of the cleric.
Earlier, Bahraini troopers had arrested Sheikh Hani al-Banna and Sheikh Yassin al-Jamri, and took them to the police station in the coastal town of al-Budaiya.
A Bahraini source, requesting not to be named, said regime forces had summoned a number of Shia clergymen over the past few days for their sermons in the run-up to Ashura, which marks the martyrdom anniversary of Imam Hussein (PBUH), the third Shia Imam and the grandson of Prophet Mohammad (PBUH).
Bahraini regime forces have removed stalls set up to provide food and drinks to the mourners as well as Ashura signs across the country.
Bahrain forces attack mourning Shias on Ashura
Meanwhile, Bahraini regime forces have attacked dozens of Shia Muslims marking Ashura.
On Thursday, dozens of people took to the streets in the village of Nuwaidrat, located about 10 kilometers south of Manama, carrying banners in commemoration of the martyrdom anniversary of Imam Hussein (PBUH) and pictures of distinguished Shia cleric Sheikh Isa Qassim, who has been stripped of his citizenship.
The Manama regime's mercenaries then raided, and fired teargas canisters to disperse mourners chanting "Labaik Ya Hussain" to invoke the memory of the third Shia Imam. A number of mourners suffered breathing difficulties, red eyes and wheezing as a result.
Thousands of anti-regime protesters have held demonstrations in Bahrain on an almost daily basis ever since a popular uprising began in the country in mid-February 2011.
They are demanding that the Al Khalifah regime relinquish power and allow a just system representing all Bahrainis to be established.
Manama has gone to great lengths to clamp down on any sign of dissent. On March 14, 2011, troops from Saudi Arabia and the United Arab Emirates were deployed to assist Bahrain in its crackdown.
Scores of people have lost their lives and hundreds of others sustained injuries or got arrested as a result of the Al Khalifah regime's crackdown.
On March 5, 2017, Bahrain's parliament approved the trial of civilians at military tribunals in a measure blasted by human rights campaigners as being tantamount to imposition of an undeclared martial law countrywide.
Bahraini King Hamad bin Isa Al Khalifah ratified the constitutional amendment on April 3 last year.