Bahrain
Middle East
Zionist Servant Bahraini regime forces raid, vandalize Muslim cleric's house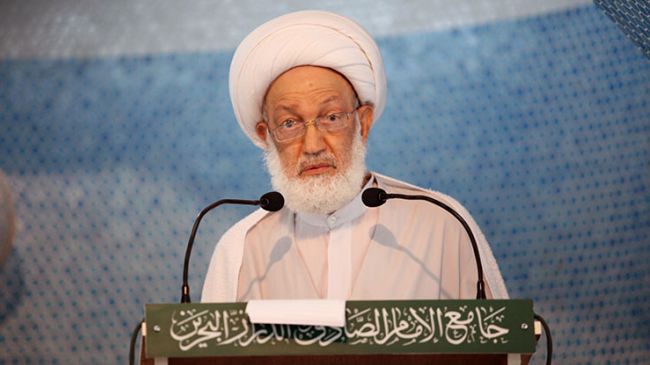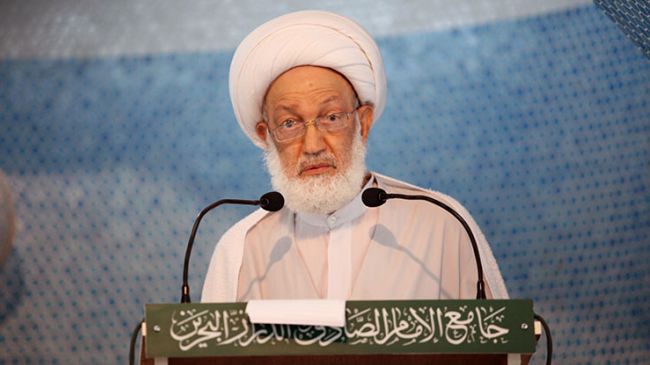 Bahraini regime forces have raided the house of prominent Muslim cleric Ayatollah Sheikh Isa Ahmed Qassim, reports say.
Security forces reportedly broke the doors of Sheikh Qassim's house in the northwestern village of Diraz and vandalized his property.
The operation, which traumatized the cleric' family, was conducted while no anti-regime protests were being held near the area.
Born in 1937, Sheikh Qassim is often referred to as the spiritual leader of Bahrain's main opposition bloc al-Wefaq.
A Bahraini uprising began in mid-February 2011, when the people, inspired by the popular revolutions that toppled the dictators of Tunisia and Egypt, started holding massive demonstrations.
The Bahraini regime promptly launched a brutal crackdown on the peaceful protests and called in Saudi-led Arab forces from neighboring states.
Dozens of people have been killed in the crackdown, and the security forces have arrested hundreds, including doctors and nurses accused of treating injured revolutionaries.
Bahrainis say they will continue holding demonstrations until their demand for the establishment of a democratically elected government is met.