Palestine
Zionist servant PA threatens Hamas official to stop preaching or face arrest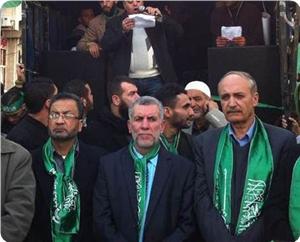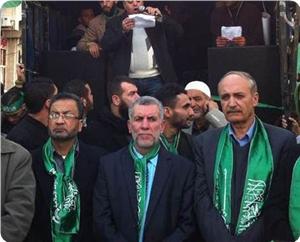 The Palestinian authority ministry of religious affairs in Ramallah city summoned senior Hamas official Jamal Tawil and told him he was banned from giving religious lectures and lessons at the mosques of Ramallah and Al-Bireh cities.
His family reported that the ministry told Tawil that the PA intelligence agency had issued an arrest warrant against him and it would be effective if he refused the orders.
According to his family, Tawil does not care about such threats which he described as inconsistent with the reconciliation climate in the Palestinian arena, and are more determined to continue preaching and lecturing.
Jamal Tawil had given a speech on behalf of Hamas Movement in its 25 anniversary festival that was held a few days ago at Al-Manara rotary in Ramallah city. Thousands of Palestinians including Fatah officials attended the event.
For his part, member of Hamas's political bureau Ra'fat Nasif strongly denounced the PA ministry of religious affairs for threatening to arrest a senior Hamas figure like Jamal Tawil.
Nasif warned that the arrest of Hamas dignitaries would get things back to the starting point and obstruct all efforts being made to achieve the reconciliation
In a separate incident, the PA preventive security apparatus in Nablus city detained on Monday evening ex-detainee from Hamas Rami Suleiman after he had been released one month ago from an Israeli jail.
His family said that a PA preventive security officer in Al-Juneid prison summoned Suleiman and told him he was under arrest.
Hamas lawmakers in Salfit city slammed the PA security apparatuses for de