Middle East
Palestine
Zionist settler runs over, kills young Palestinian man in northwestern West Bank
A young Palestinian man has lost his life after being run over by an Israeli settler in the northwestern part of the occupied West Bank.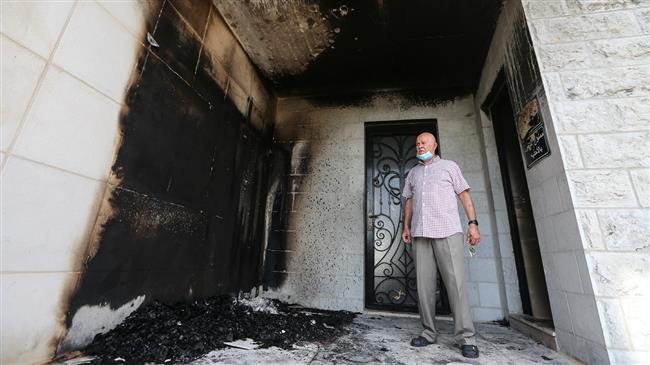 Palestinian sources said the 21-year-old victim, identified as Iqab Bashir Darawsheh, was struck near Jubara military checkpoint in the southern sector of Tulkarem, late on Saturday, Arabic-language Safa news agency reported.
The young Palestinian man was en route to his workplace when he was run over by the settler.
Darawsheh was taken to Ramah Medical Center in Qalansuwa city, where he succumbed to his injuries.
There have been a series of "hit-and-run" incidents targeting Palestinians in different parts of the West Bank over recent months, some ending in fatalities and most of them not investigated by Israeli authorities.
Back on June 8, a Palestinian toddler was killed when an Israeli settler ran over him in the southern West Bank city of Yatta, located approximately 8 kilometers south of the city of al-Khalil.
Spokesman for the Palestinian Police, Loai Irzeiqat, said the two-and-a-half-year-old victim was quickly rushed to hospital, where he was pronounced dead.
The Israeli settler, who ran over the Palestinian toddler, did not stop and fled the scene, Irzeiqat noted.
Earlier this year, a Palestinian young schoolgirl was injured after being hit by a Jewish settler's car near Bethlehem. Local media reported at the time that the girl, who was identified as Yasmeen Khaled Ghazal, 17, was struck at the entry to her village, while on her way to school.
She was immediately rushed to al-Yamamah Hospital in Bethlehem for treatment.
More than 600,000 Israelis live in over 230 settlements built since the 1967 Israeli occupation of Palestinian territories of the West Bank and East Jerusalem al-Quds. All Israeli settlements are illegal under international law.
The UN Security Council has condemned Israel's settlement activities in the occupied Palestinian territories in several resolutions.
Palestinians want the West Bank as part of a future independent Palestinian state with East Jerusalem al-Quds as its capital.