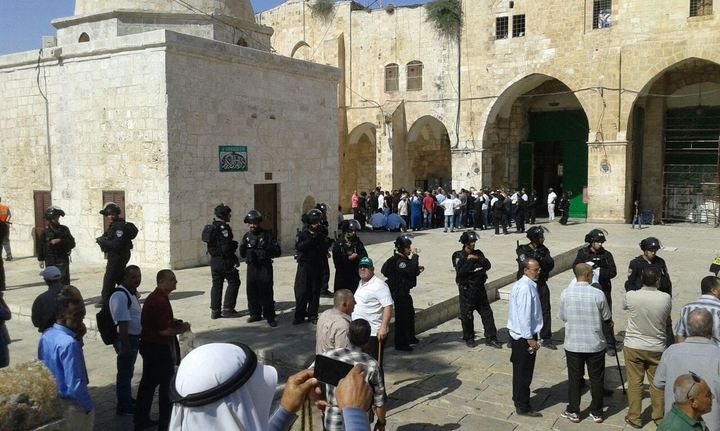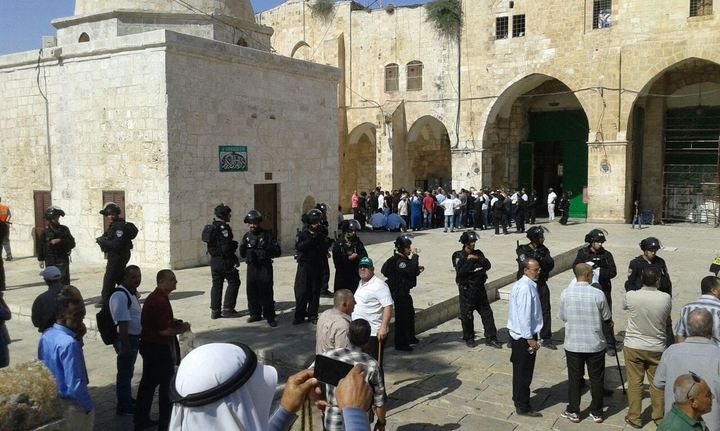 Zionist settlers, backed by Israeli occupation forces (IOF), stormed the holy Al-Aqsa Mosque on Sunday, Palestinian media reported.
Palestine's Shehab news agency reported that "Zionist grouos break into Al-Aqsa courtyards under Israeli occupation soldiers' protection."
The agency also added that IOF prevented Palestinians from practicing religious prayers at the holy compound.
Palestinians have been for long months met by tough Israeli measures at Al-Aqsa compound in Al-Quds (Jerusalem), with occupation forces frequently support Zionist settlers as they raid Al-Aqsa courtyards and the holy mosque.