Palestine
Zionist Slaughterer Israeli diggings reached a depth of four meters under the Aqsa Mosque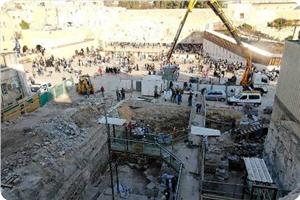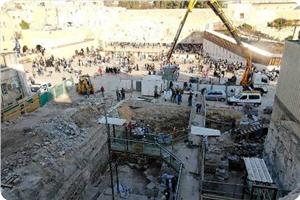 The Israeli occupation authority (IOA) admitted that its excavations beneath the Aqsa Mosque and in its vicinity have extended four meters deep, according to a circular released on Wednesday by the Aqsa foundation for endowment and heritage.
The Aqsa foundation said that Yedioth Ahronoth newspaper published on its website on Tuesday on the anniversary of the so-called temple destruction a report including details about the diggings taking place beneath the foundations of the Aqsa Mosque, especially near the western wall and Al-Maghariba Gate.
Eli Shukron, a senior official from the Israeli antiquities authority, stated in this report that the diggings have reached depths of three to four meters under the Aqsa Mosque's foundations, particularly beneath the Mosque's western wall and its Islamic museum.
The report also included a video recording showing holes and a cave in the excavated areas, while Shukron claimed them to be the remains of an old Jewish neighborhood.
The Aqsa foundation, in turn, described such Israeli claims as lies and warned of their serious impacts on the future of the Aqsa Mosque and its existence.
It stressed that the whole Aqsa Mosque compound with its western wall is an Islamic holy site belonging to only Muslims and the claim about the presence of Hebrew remains under its foundations is an attempt to falsify the Islamic and Arab history of the holy city.