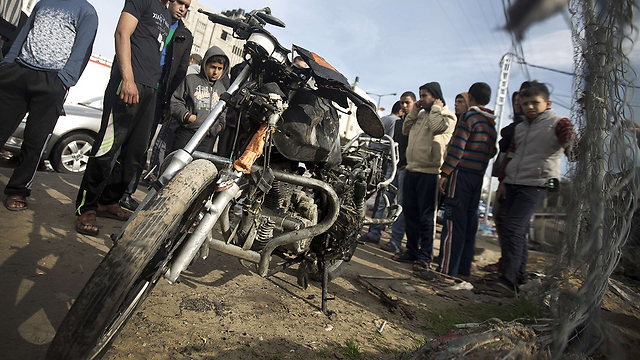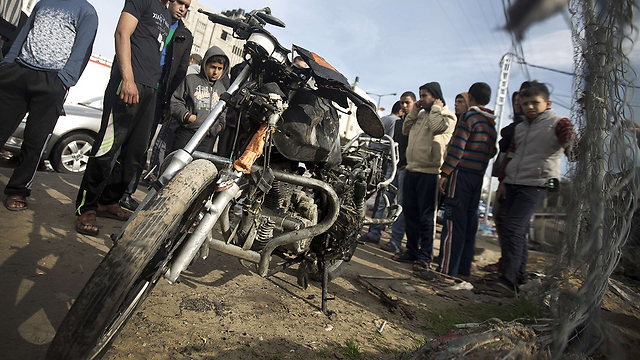 An Israeli air strike on the besieged Gaza strip critically injured on Sunday the official in a Popular Resistance Committees, a Palestinian resistance faction, Abdullah al-Kharti.
Spokesman of the Health Minister in the Gaza government, Ashraf al-Qudra, announcedMotorcyclist struck by IAF in Gaza (photo from archive) that two injured men were transferred to Shuhadaa al-Aqsa (Al-Aqsa Martyrs) Hospital in Gaza, one was critically.
He added that the two were injured after Israeli Air Force jet struck them while riding a motorcycle in central Gaza city.
For its part, occupation military confirmed the attack, saying al-Kharti was responsible for launching rockets at the occupied territories.