Middle East
Palestine
Syria
Zionist Sudan govt. opens airspace to 'israeli' aircraft, zionist officials say
Sudan is said to have opened its airspace to Israeli aircraft for the first time, with a private Israeli jet using Sudanese airspace to travel from the Democratic Republic of the Congo to Tel Aviv, amid warming ties between the African country and the Israeli regime.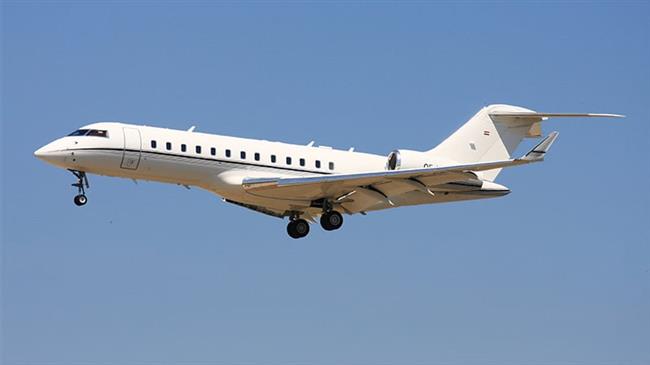 "The first Israeli airplane passed yesterday over the skies of Sudan," Israeli Prime Minister Benjamin Netanyahu said in Jerusalem al-Quds on Sunday.
He said that Israel and Sudan were "discussing rapid normalization."
An Israeli official who spoke on the condition of anonymity said the plane was "a private Israeli executive jet," not a flight with the Israeli "flag carrier" El Al, according to the Associated Press.
Sudan's leader, General Abdel Fattah al-Burhan, who heads a ruling council in the country, met with Netanyahu in Uganda earlier this month. That meeting was made public only when the Israeli prime minister took to Twitter to claim that an agreement had been reached with Sudan to "begin cooperation that will lead to the normalization of relations."
Israel has no formal diplomatic relations with Sudan, where public and government support for the Palestinian cause runs strong. The Khartoum-Tel Aviv relationship has also historically been hostile.
Burhan said back then that his country would now allow Israeli planes — with the exception of those operated by El Al — to fly over its territory.
The meeting between Burhan and Netanyahu infuriated the Sudanese people and the main Palestinian factions in the Israeli-blockaded Gaza Strip and the occupied West Bank, namely Hamas, Islamic Jihad, and the Palestine Liberation Organization (PLO).
Sudan has long been part of a decades-old Arab boycott of Israel over its treatment of the Palestinians and its occupation of Arab lands.
In the wake of the Six-Day War of 1967, in which Israel occupied the Palestinian territories and seized the Golan Heights from Syria, Arab leaders held a historic meeting in the Sudanese capital, Khartoum, to announce what would become known as the "three Nos" — no peace, no recognition, no negotiations with the occupying regime.
But the governments of those Arab countries have been increasingly appeasing and warming up to Tel Aviv in the more recent past.