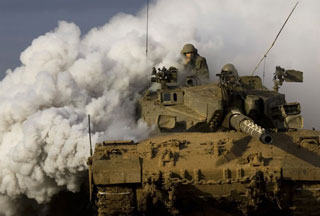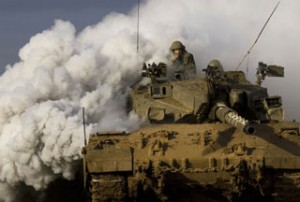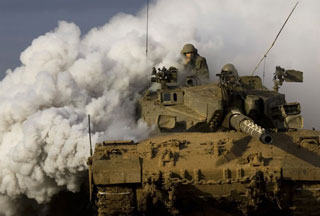 Israeli tanks have shelled a house in the east of the Hamas-run Gaza Strip, leaving at least two people wounded.
The attack, which came on late Friday, caused panic among Palestinian families living in the vicinity, a Press TV correspondent reported.
An Israeli army spokeswoman confirmed the attack, saying "a suspicious figure was spotted by our forces" near the barrier separating Gaza from the occupied West Bank, AFP said.
In January, the Zionist army launched a massive military offensive against the populated coastal sliver, killing more than 1,400 Palestinians, mostly civilians, and many thousands more wounded.