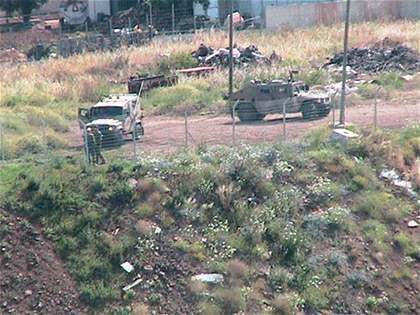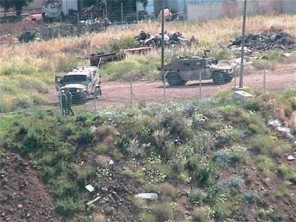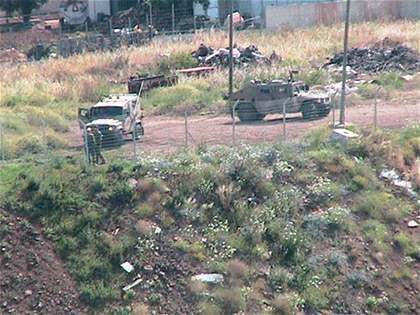 The Zionist enemy troops kidnapped on Tuesday two Lebanese farmers, Yusuf Rahil and Yusuf Zahra in Shaba Heights southern Lebanon, Al-Manar Website correspondent reported.
Later on, the enemy military unit took the detained citizens to the Radar checkpoint in Upper Mount Hermon.
Moreover, more than 50 Zionist soldiers deployed in front of Wazzani Fort park following improvement works in the park near the Wazzani River.
The correspondent also reported that a Merkava tank and two Hummer military vehicles crossed the technical fence adjacent to Wazzani Fort and deployed on a hill overlooking the park.
In the meantime, Zionist drones carried out false raids over Lebanon hovering over the southern towns of the country at low altitude.
The Zionist army has recently paved a new way at the border with Lebanon in an attempt to terrorize citizens and spread panic among them.
Since the 2006 July war on Lebanon, the Zionist entity has spared no chance to violate the Lebanese sovereignty in flagrant breaching of the UN resolution 1701.