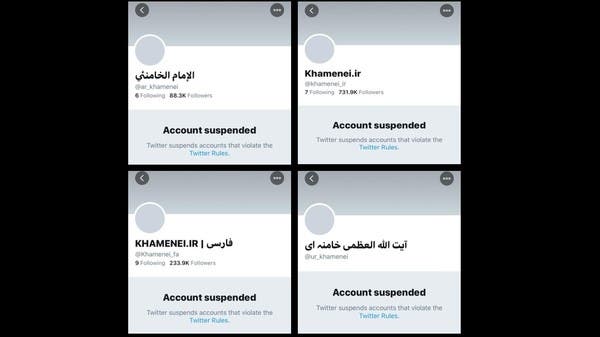 Twitter temporarily suspended early Tuesday several Twitter accounts belonging to Supreme Leader of the Islamic Revolution in Iran Imam Sayyed Ali Khamenei.
Imam Khamenei's English, Arabic, Persian and Urdu Twitter accounts were temporarily suspended.
The Leader's English and Persian accounts were later restored, while the other accounts remained suspended.
Twitter repeatedly resorts to suspend accounts related to figures in Iran, Lebanon and Palestine under the pretext of "violating its terms".
Earlier in November 2019, the social platform authority yielded to pressure by US Congress and suspended Twitter accounts of Al-Manar TV channel as well as accounts affiliated by Hamas Palestinian Resistance movement.
Source: Agencies