Yemen
Zionist UAE suspends offensive against Yemen's Hudaydah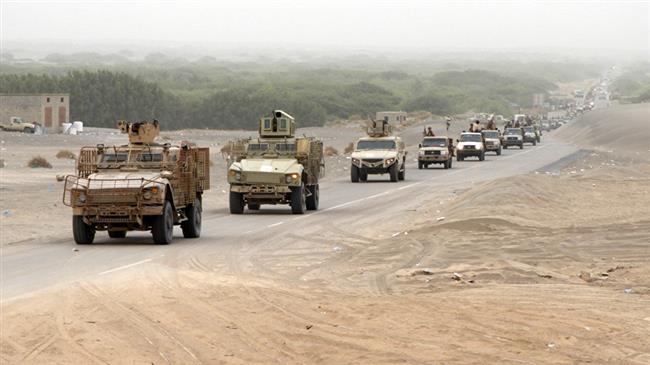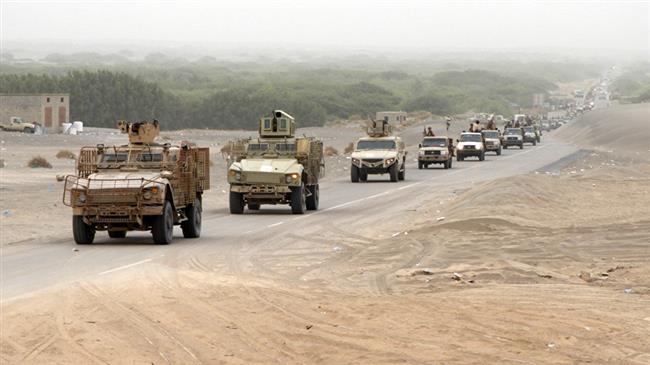 Western-puppet  United Arab Emirates has announced a pause in its weeks-long military campaign on Hudaydah amid reports that the Saudi-led push has hit a brick wall in the face of stiff resistance from Yemen's Houthis. 
In a post on his Twitter account on Sunday, UAE Minister of State for Foreign Affairs Anwar Gargash said that the halt in the offensive was meant to give a chance to UN efforts aimed at resolving the conflict.
"We welcome continuing efforts by UN Special Envoy, Martin Griffiths, to achieve an unconditional Houthi withdrawal from Hudaydah city and port," he said.
"We have paused our campaign to allow enough time for this option to be fully explored. We hope he will succeed."
Backed by Saudi-led airstrikes, Emirati forces and militants loyal to the former Yemeni government launched the Hudaydah assault on June 13 despite warnings that it would compound the impoverished nation's humanitarian crisis.
Malaysia said on Thursday it was pulling its troops out of the Saudi-led military coalition that has been bombing Yemen over the past three years.
"The Cabinet made the decision (to bring soldiers home) last week. We are waiting for the preparations carried out by the Armed Forces," Malaysia's Defense Minister Mohamad Sabu said.
The Houthis and allied armed forces have managed to inflict heavy losses on the invaders.
UN envoy to Yemen Martin Griffiths on Thursday expressed hope that a new round of peace talks between major warring sides of the country could begin this month.
The UN envoy said the warring sides had announced readiness to engage in the renewed peace initiative.
"Both parties have confirmed to me their willingness to come to the table to restart negotiations. I think it's long overdue that that should take place. It's been about two years since the last talks on Yemen," said Griffiths in an interview.
Humanitarian organizations have warned that the Hudaydah operation threatens to cut off essential supplies to millions of Yemeni people. More than 70 percent of Yemen's imports pass through Hudaydah's docks.
The Saudi-led coalition, which has been waging a war against Yemen since early 2015, claims that the Houthis are using Hudaydah for weapons delivery, an allegation rejected by the fighters.
Saudi Arabia has also imposed a blockade on Yemen, which has smothered humanitarian deliveries of food and medicine to the import-dependent state.
Several Western countries are supplying the Riyadh regime with advanced weapons and military equipment.