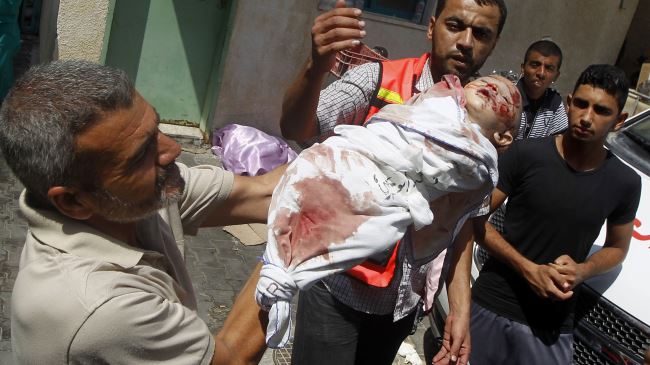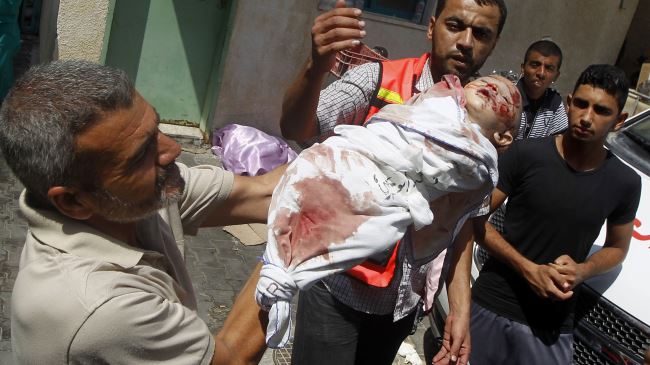 A United Nations database for prospective aid recipients in Gaza may provide Israel information on its future targets, a report says.
The database was complied according to the terms of the UN-backed Gaza Reconstruction Mechanism (GRM). According to University of Nottingham Professor Nigel White, it violates the very "right to life" of the Palestinians, the Electronic Intifada website reported on Wednesday.
The database includes the personal information of Gazans and can be used by Israel to identify future targets, said the report.
White also states that the UN was actively participating in Israel's war crimes such as imposing a blockade on Gaza.
"The UN, by becoming party to the GRM, is itself contributing to the maintenance of the blockade and, therefore, is committing as well as aiding and assisting violations of international law," the report quoted White as saying after analyzing the UN mechanism. "If the UN persists in aiding and assisting the implementation of the GRM, it will be jointly responsible for the injuries and losses caused to the people of Gaza."
The GRM, brokered by the United Nations in September 2014, is a temporary agreement between the government of Palestine and the Israeli regime supposedly with the overall aim of enabling the construction and reconstruction work in the Gaza Strip.
Gaza left in cold following Israel gas cuts  
Israel has severely reduced gas supplies to the besieged Gaza Strip, making life even more difficult for families dealing with the extremely cold weather.
According to Palestinian sources, the amount of gas entering Gaza has almost halved since last December.
"People are suffering from the shortage… especially because a lot of cars had been converted to use gas instead of petrol due to the high prices of petrol," a Gaza resident said, adding that the gas cuts are carried out intentionally by Israel to push people against the Palestinian resistance movement Hamas.
In early July 2014, Israel waged a war on the Gaza Strip. The 50-day offensive ended on August 26 with a truce that took effect after indirect negotiations in the Egyptian capital Cairo. Nearly 2,200 Palestinians, including 577 children, were killed in Israel's onslaught. Over 11,100 others — including 3,374 children, 2,088 women and 410 elderly people — were also injured.
Gaza has been blockaded since 2007, a situation that has caused a decline in the standard of living, unprecedented levels of unemployment, and unrelenting poverty.
The apartheid regime of Israel denies about 1.8 million people in Gaza their basic rights, such as freedom of movement, proper job, and adequate healthcare and education.