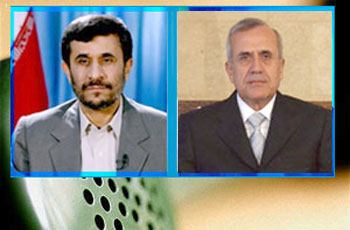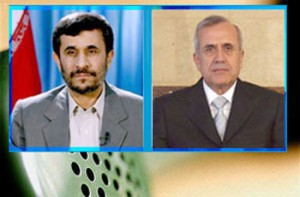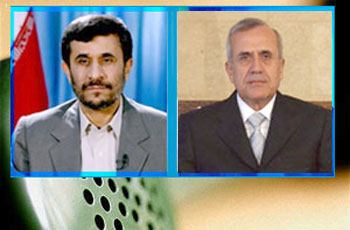 The Iran President Mahmoud Ahmadinejad in a telephone conversation with his Lebanese counterpart, Michel Suleiman, emphasized on the need for unity in the face of the Zionists' threats.
The Iran President said that current political stability and peace in Lebanon is the result of the Lebanese leaders' prudence and wisdom.
President Ahmadinejad continued that the Zionist regime is against a free and independent Lebanon and does anything to change it.
In return Michel Suleiman said that the Zionists are angry because of peace and quiet in Lebanon.
President Suleiman continued that exaggerating Syria, Palestine, and Lebanon's possible threats to the regime as well as causing discord in the region are what the Zionist regime is after.
The President of Lebanon continued that due to unity among people and different groups, the Lebanese army is ready to face any possible military action.