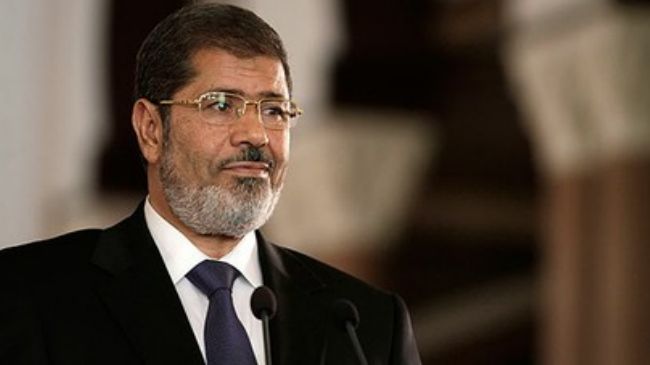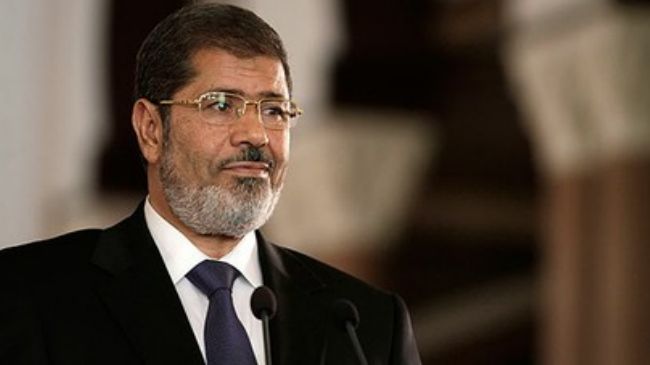 Egyptian media have circulated a video showing Mohamed Morsi making harsh remarks against the Israeli regime in 2010, calling the Zionists "blood suckers" and "warmongers."
In a televised interview with Lebanon's Al-Quds TV in 2010, Morsi, who was the Muslim Brotherhood's spokesman at the time, said that peace talks with the Israeli regime were a "waste of time," considering "resistance" as the only way to liberate the land of Palestine.
"These futile (Israeli-Palestinian) negotiations are a waste of time and opportunities. The Zionists buy time and gain more opportunities as the Palestinians, Arabs and Muslims lose time and opportunities and get nothing out of it," the video recently aired by Egyptian media showed Morsi as saying.
The new Egyptian President also claimed that the Palestinian Authority was "created by the Zionist and American enemies," in order to oppose the "will of the Palestinian people and its interests."
"No reasonable person can expect progress on this track. Either [you accept] the Zionists and everything they want, or else there is war. This is what the occupiers of the land of Palestine know – these blood suckers who attack the Palestinians, these warmongers, these descendants of apes and pigs," he said about two years ago.
He then called for "all forms of resistance" against "criminal Zionists" in the land of Palestine, such as military, political and economic resistance. He further asked the Muslim world to support resistance fighters and "besiege the Zionists wherever they are."
"We must confront this Zionist entity. All ties of all kinds must be severed with this plundering criminal entity, which is supported by America and its weapons as well as by its own nuclear weapons, the existence of which is well known," he said.
"We want a country for the Palestinians on the entire land of Palestine on the basis of (Palestinian) citizenship. All the talk about a two-state solution and about peace is nothing but an illusion which the Arabs have been chasing for a long time now."