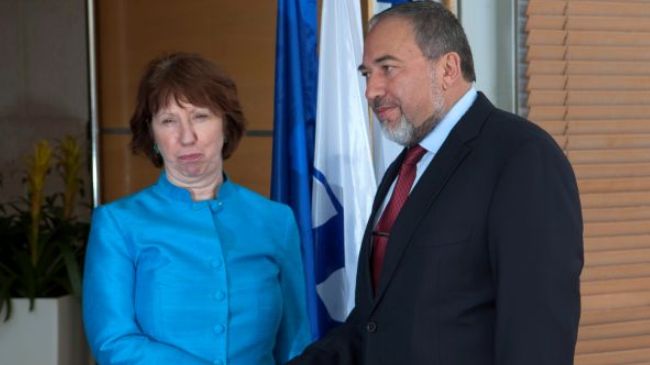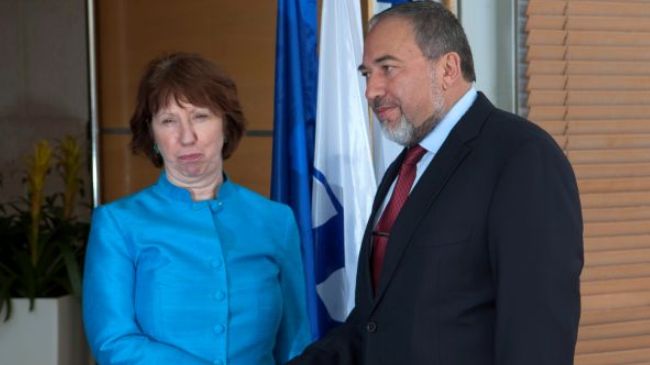 The European Union is infuriated by zionist Israeli Foreign Minister Avigdor Lieberman's analogy between Tel Aviv's policies toward the Palestinians and Europe's stance toward the Jews during the World War II era.
Maja Kocijancic, the spokesperson for European Union foreign policy chief Catherine Ashton, condemned Lieberman's comparison and expressed dismay over the reference.
"Mr. Lieberman's reference to Europe in the 1940s in this context is inappropriate and offensive to Europeans," Kocijancic said, Israeli daily Haaretz reported on Wednesday.
In an interview with Israel Radio on Tuesday, Lieberman slammed EU foreign ministers' decision the day before to condemn Tel Aviv for advancing the plan to expand illegal Israeli settlements in the occupied West Bank's E-1 region.
"We have already been through this with Europe at the end of the 1930s and in the 1940s," the hawkish minister said.
Later in the day, Lieberman repeated his fiery criticism of the European Union, saying the European foreign ministers' opposition to Israel's settlements was "unbalanced and unjustified."
He also accused some of the European foreign ministers of taking the destruction of Israel for granted.
"The European Union's decision," Lieberman added, "shows how much we can rely on those same countries that say that they guarantee Israel's security interests."