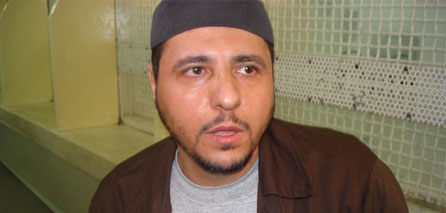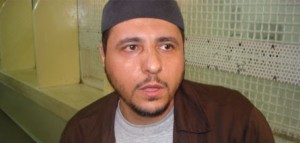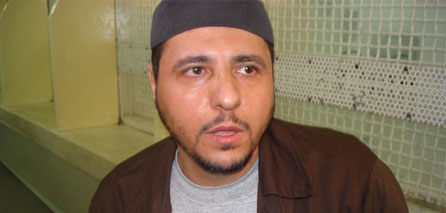 The Zionist central court decided on Monday to extend the solitary confinement of Abdullah Al-Barghouthi, a Hamas commander, for six more months.
Human rights groups had demanded an end to the isolation of Barghouthi that had been in effect for six consecutive years. Barghouthi is serving 67 life sentences.
Meanwhile, the Zionist prisons authority on Sunday moved Wasfi Qabaha, a former minister, from the Negev desert prison to Megiddo prison.
Fuad Al-Khafsh, the head of Ahrar center for prisoners' studies, said that Qabaha is the oldest serving administrative detainee, recalling that that he was held in administrative custody, without trial or charge, since 25/7/2007.
Khafsh noted that Qabaha, a holder of MA degree in engineering from the USA, was repeatedly held in administrative detention that is contrary to international laws and conventions.
He noted that the former minister suffers from diabetes and high blood pressure, adding that he was rushed to prison hospital a week ago due to worsening health condition and redness in his skin.
Meanwhile, the Zionist occupation forces launched a campaign of arrests in Kharsa village, southwest of Dura town in Al-Khalil district, on Sunday night that ended with rounding up nine citizens.
Village sources said that the nine civilians were taken to an unknown location for interrogation after blindfolding and shackling them.