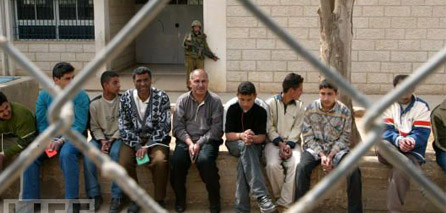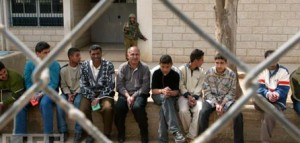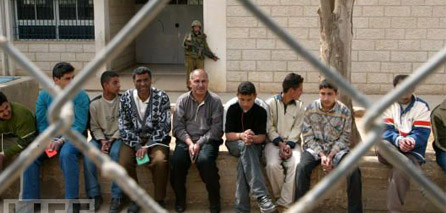 Zionist occupation forces detained 20 Palestinian workers in northern Gaza Strip on Wednesday and took them to an unknown location.
A human rights group told the PIC reporter that a special Zionist unit infiltrated near former Dugit settlement and detained the workers while collecting scrap.
It added that the soldiers beat up the workers while a number of others managed to escape.
In the West Bank, ZOF soldiers detained a Palestinian in the Old City of Al-Khalil, witnesses said.
They added that the soldiers severely beat up the man after claiming that he was in possession of a "long knife".
Meanwhile, minister of prisoners in Gaza Dr. Mohammed Al-Ghoul last night lashed out at the Zionist occupation authority for passing a life sentence against a 50-year-old Gazan man.
The minister, who was visiting the family of Assad Abu Salah in Beit Hanun north of Gaza, said that the 25-year sentence was a shame on the civilized world that champions human rights, freedoms and democracy.
Abu Salah was detained during a Zionist raid on his home on 19/3/2000 along with his two sons who would face a separate trial soon.