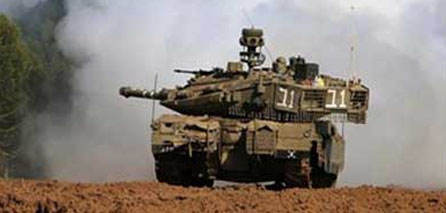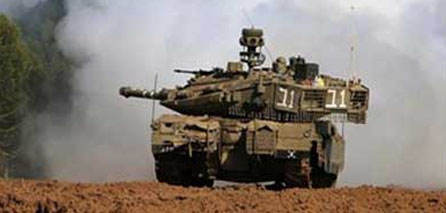 Zionist occupation forces (ZOF) advanced into southern Gaza Strip village of Khuza'a to the east of Khan Younis on Monday morning amidst indiscriminate shooting, local sources said.
They said that four army tanks and three bulldozers advanced 250 meters into citizens' land in Khuza'a.
In the West Bank, ZOF soldiers rounded up six Palestinian citizens in Ramallah city after searching their homes on suspicion of involvement in attacks on Zionist targets.
Border areas of Gaza suffer the continued invasions by ZOF that cause massive destruction in properties, farms and homes, it invades the border areas under heavy gunshot at Paleatinian homes and farmers working in their land near border.
Zionist occupation forces waged a brutal war in 2008-2009 caused of killing and injuring more than 7000 Palestinans, most were from children, women and elders.