Imam Khomeini
Iran
Leaders of Ummah
Middle East
Zoroastrian Cleric Lauds Imam Khomeini's Role in Uniting Iranian Nation
A senior Iranian Zoroastrian priest hailed the constructive role of the late founder of the Islamic Republic, Imam Khomeini, in uniting all religious communities of the country at a sensitive era to topple a US-backed dictator and set up a democracy in the country.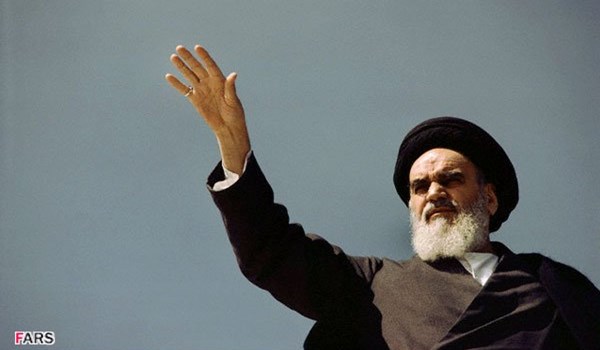 Rashid Khorshidian, Head of the Council of Iranian Mobeds (Zoroastrian priests), on Tuesday at a ceremony on the occasion of the 30th anniversary of Imam Khomeini's demise, said that the late Imam always reiterated that Iran is the country of all Iranians and all Iranians are members of a single nation, adding that the remarks prompted further solidarity among all Iranian ethnic groups.
"Muslims, Zoroastrians, Jews and all Iranians of any ethnic, religious or cultural background are rooted in the country's soil and make efforts for their country's prosperity and progress," the Zoroastrian priest said at a ceremony of commemoration of Imam Khomeini.
The event was attended by the representative of the Zoroastrian community in Iran's parliament Esfandiar Ekhtiari, and other officials of the community.
Millions of Iranians commemorated the 30th anniversary of the departure of the late founder of the Islamic Republic, Imam Khomeini, on Tuesday.
Supreme Leader of the Islamic Revolution Ayatollah Seyed Ali Khamenei delivered a speech at a ceremony held in Imam Khomeini Mausoleum in Southern outskirt of Tehran on Tuesday afternoon.
Some 50 foreign correspondents and 300 Iranian reporters covered the event.
Imam Khomeini spent many years in exile in Iraq, Turkey and France, from where he led a movement which ultimately put an end to monarchical rule in Iran.
Imam Khomeini passed away aged 86 at the night of June 3, 1989. The late Imam led popular protests against Iran's former Pahlavi regime which was a key ally of the United States.
The late Imam's demise anniversary is one day ahead of another landmark anniversary on June 5, 1963, that marks Imam Khomeini's first revolt against the monarchy that witnessed demonstrations in Tehran and Qom.
Prior to the Revolution, Imam Khomeini was arrested in 1963 after he made a historic speech in the holy city of Qom, where he lambasted the "capitulation law" granting immunity to Americans on Iranian soil.
Later that year, people took to the streets to protest the political leader's arrest. Taken by surprise by the massive public demonstrations of support, the Pahlavi regime's forces launched a bloody crackdown on people to quell the protests.