Afghanistan
1.2 million Afghan children severely malnourished: UN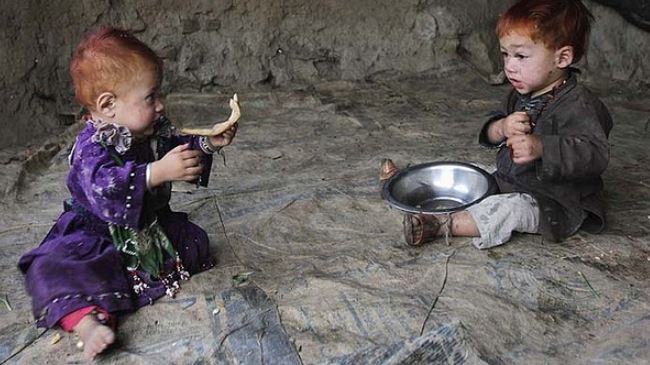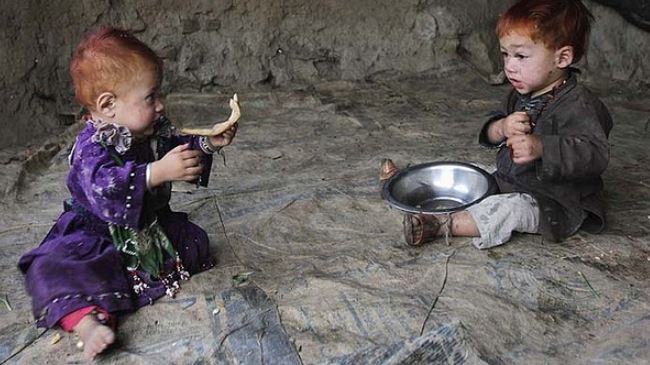 A United Nations humanitarian coordinator says around 1.2 million children in Afghanistan are acutely malnourished, with half a million of those suffering from poor nutrition under the age of five.
The UN Deputy Special Representative for Afghanistan Mark Bowden stated on Wednesday that food insecurity affects nearly eight million people in the war-wrecked Asian country, and the presence of 225,000 refugees who have fled the Pakistani army's operations against militant hideouts in a northwestern tribal region near the border with Afghanistan has exacerbated the humanitarian problems.
Bowden also appealed for USD 405 million to cover the humanitarian needs of the people in Afghanistan in 2015.
According to the data collected by the Afghan government and UN in June, 55 percent of Afghan children are suffering irreversible complications of severe malnutrition.
The majority of Afghans cannot afford even a minimally healthy diet, and in some provinces only one in five could afford regular balanced meals, another UN study suggests.
Severe cases of malnutrition have been reported in the provinces of Helmand, Kandahar, Konar, Farah, Paktia and Paktika — all places where the US-led war has wrecked people's lives and pushed the poor over the nutritional edge.
Medical sources and aid workers have mainly blamed continuing war and refugee displacement for the hunger crisis.
Meanwhile, human rights activists have raised alarm over the plight of child workers in Afghanistan, noting that most of these youngsters are facing rising levels of violence and sexual abuse.
The United States and its allies invaded Afghanistan in 2001 as part of Washington's so-called war on terror. The offensive removed the Taliban from power, but insecurity remains across the country despite the presence of thousands of US-led troops.