World News
1 dead, 3 injured as blast hits near China Embassy in Kyrgyzstan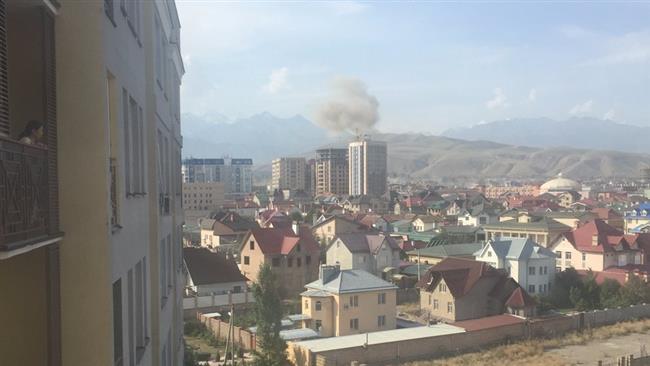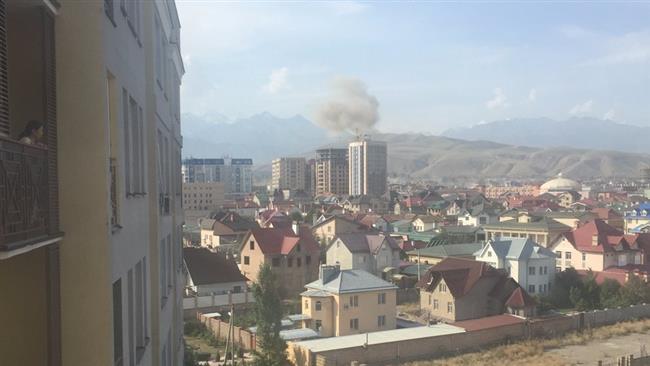 One person has been killed and three others have sustained injuries in a powerful explosion that rocked the Chinese Embassy in Kyrgyzstan's capital, Bishkek, media reports say.
China's Xinhua News Agency, citing a Kyrgyz security official, said the blast was a "car bombing," in which the driver was killed after he rammed his vehicle though mission's gate on Tuesday morning.
Kyrgyz police sources said the explosives-laden vehicle went off in the middle of the compound near the Chinese ambassador's residence.
The country's Deputy Prime Minister Jenish Razakov said the injured were all Kyrgyz employees of Beijing's mission.
Employees of the Chinese mission and those at the nearby US Embassy were immediately evacuated after the explosion.
No group has so far claimed responsibility for the bomb attack.
Bishkek has in recent months announced numerous foiled terror attacks by Daesh-affiliated elements across the Central Asian state.
Last year, Kyrgyz security forces reported several deadly exchanges of fire with suspected Takfiri terrorists in the capital.
About 500 Kyrgyz national are believed to have joined the ranks of Daesh, mainly active in Iraq and Syria, according to the government.
This is not the first time Chinese officials come under attack in the ex-Soviet country.
In one of the incidents back in 2000, a Chinese official was shot dead, in an attack blamed on the ethnic Uighur minority in China's Xinjiang autonomous region, which borders eight countries including Kyrgyzstan.