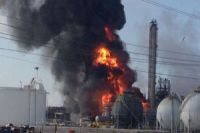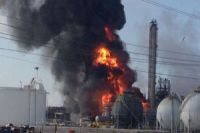 An explosion at a chemical factory in the US state of Louisiana has killed at least one person and injured 73 others.
The incident took place on Thursday at the Williams Olefins plant in Geismar, a small town north of New Orleans. Some 600 hundred workers were inside the plant at the time of explosion.
People living near the plant reported that they felt their homes shake due to the blast and saw huge plumes of black smoke and fire surrounding the plant.
Residents within a two-mile radius were told to take cautionary measures like staying inside, and turning off air conditioning units to avoid the potentially toxic smoke.
The company said in a statement: "Our emergency-response crews are thoroughly trained to respond to these types of incidents and are diligently performing their work with their first priority being the safety and well-being of people in and around the area."
It added: "We are in the process of accounting for all personnel."
On April 17, almost 70 people died and hundreds of others injured in a large explosion at a fertilizer plant in the city of West, Texas.