Europe
1 killed, several injured in France suspected terror attack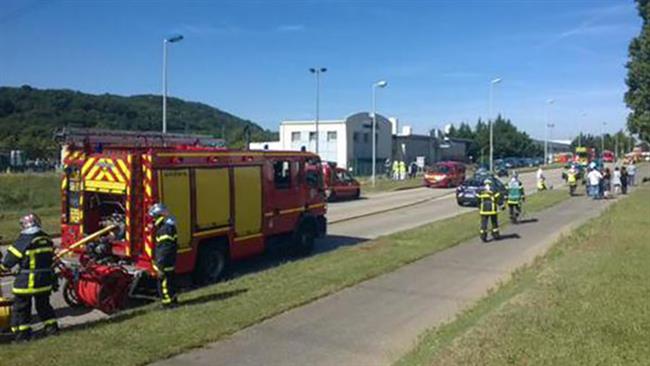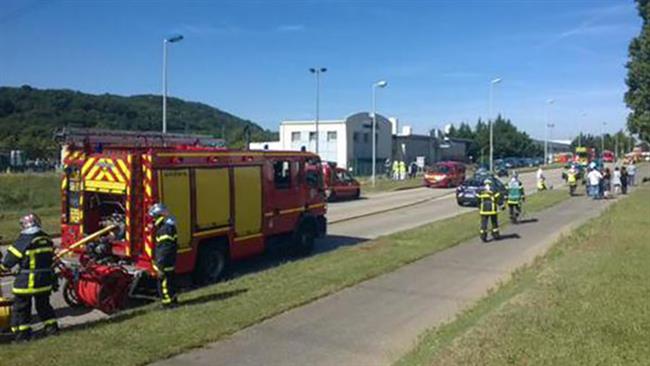 An attacker carrying an ISIL flag has killed one person and injured several others at a gas factory in eastern France, according to a legal source.
The attacker entered the factory in the Isère region near Grenoble in southeast France, and set off several small explosive devices, the source said on Friday. A decapitated body was found nearby, another source added.
The severed head was reportedly impaled on the gates of the factory.
One suspected attacker has now been arrested, the legal source added.
The attack reportedly occurred around 10:00 a.m. local time (0800 GMT).
Initial findings of an inquiry suggest one or several individuals on board a vehicle drove into the factory, said another source.
"The decapitated body of a person was found nearby the factory but we do not yet know whether the body was transported to the place or not," said one of the sources, adding that a "flag with Arabic writing on it was found on the scene."
Interior Minister Bernard Cazeneuve said he would go "immediately" to the scene, his office said.
This file photo shows the assailants on the run after launching the deadly attack on Charlie Hebdo headquarters in a Paris street.
The incident comes nearly six months after the attacks in and around Paris that killed 17 people in January and started with a shooting at the satirical magazine, Charlie Hebdo, in the French capital city.
Two brothers attacked the satirical magazine, killing 12 people at the time. A policewoman and four hostages in a supermarket were also killed during the three-day attacks.
The attacks sparked demonstrations in Paris and other cities marches "against terrorism."