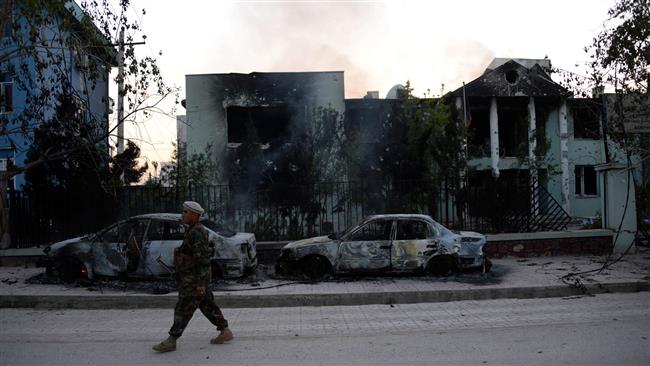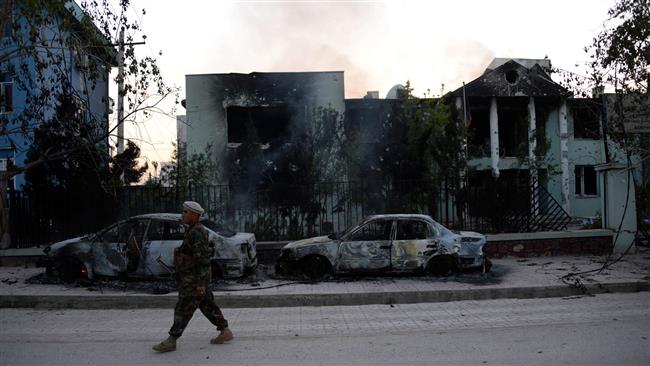 At least 10 people have been killed and more than sixty others wounded after Taliban militants mounted a six-hour gun and grenade siege on a court complex in the troubled northern Afghanistan.
Abdul Raziq Qaderi, the acting provincial police chief of Balkh province, said the deadly assault took place in the provincial Appeals Court of Mazar-i-Sharif around noon on Thursday.
The police official added that the heavily-armed assailants lobbed grenades and exchanged gunfire with Afghan security forces. The militants also set a building ablaze in the compound.
"Around noon four assailants dressed in military uniforms breached the main gate of the Appeals Court in Mazar-i-Sharif and started firing gunshots and throwing hand grenades inside the complex," media outlets quoted Qaderi as saying, who added, "Five security personnel and five civilians were killed and 66 others were wounded."
"Police, prosecutors, court staff, women and children are among those wounded," said Noor Mohammad Faiz, a senior doctor at the local public hospital.
Afghan security personnel stand over the body of a militant following an attack in Mazar-i-sharif on April 9, 2015. (AFP photo)
Taliban militants have claimed responsibility for the attack.
The latest attack in the usually tranquil city of Mazar-i-Sharif happened just before the start of the Taliban's traditional spring offensive.
The Afghan president recently expressed concerns over the country's security issues as the so-called fighting season with Taliban militants looms. President Ashraf Ghani predicted a difficult spring regarding security of the country.
The United States and its allies invaded Afghanistan in 2001 as part of Washington's so-called war on terror. The offensive removed Taliban from power, but insecurity still remains in some provinces.
The US-led combat mission in Afghanistan ended on December 31, 2014. However, at least 13,500 foreign forces, mainly from the United States, have remained in the country in what Washington calls a support mission.