Europe
10 arrested at London Million Mask March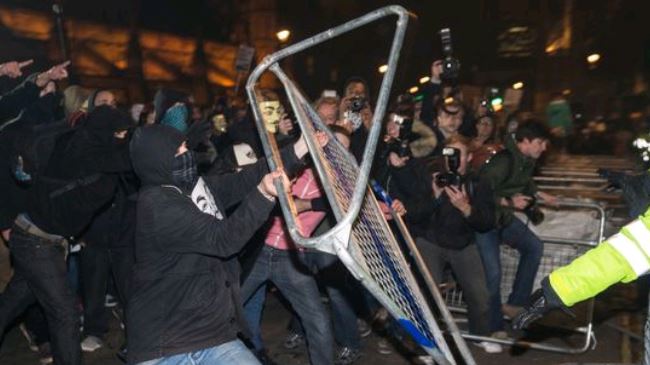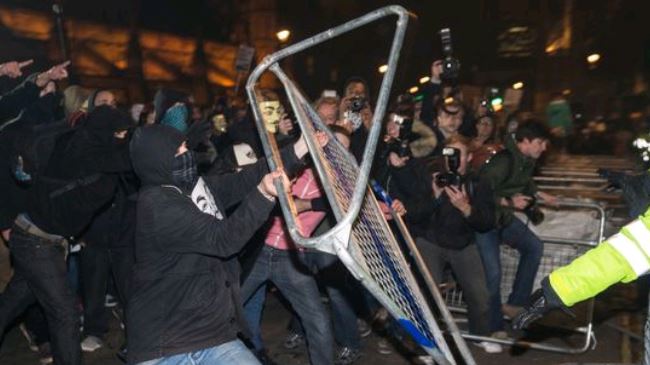 London police have confirmed they arrested at least 10 people during the Million Mask March rally in the city on Wednesday night.
The arrests followed intense clashes between protesters and the police, mainly outside London's Buckingham Palace.
Officials say the people were apprehended for assaulting police officers, setting off fireworks, public order offences, obstruction and at least one case of attempted grievous bodily harm.
A Met statement said: "Whilst the majority of those taking part were peaceful, there were pockets of violence shown towards officers; with fireworks and traffic furniture including barriers thrown at them.
The Million Mask March was organized by a hacktivist group called Anonymous. It targeted government austerity measures, mass surveillance programs, and its attacks on human rights.
Similar demonstrations were also organized in hundreds of cities around the world.