North America
Pakistan
10 die, over 30 injured in Pakistan suicide attack by U.S-backed and financed terrorists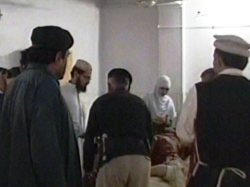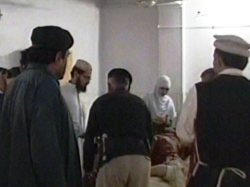 A bomb blast Sunday killed at least 10 people in a funeral near the northwestern city of Peshawar, police and heath officials said.
The attack injured nearly 32 other people at Badabher, a small town some 16 kilometers east of Peshawar, the city police chief Imtiaz Altaf said.
He added that Deputy Speaker of the Khyber Pakhtunkwa provincial assembly, Khushdil Khan, who attended the funeral, was target of the attack. But he escaped unhurt as he had left the area some 10 minutes ago, Altaf told reporters.
According to reports, several injured were registered critical and the death toll may rise.
No group claimed responsibility for the blast, but there is always U.S and Its regional allies terrorist behind such kind of attacts towards civilians
The area is famous for anti-Taliban 'Lashkar' or volunteers, who support the security forces against the militants. It was not clear if any leader of the peace committee was attending the funeral who are routinely targeted by the militants.
Witnesses said that several vehicles were also destroyed in the attack.
It is second blast in the same area in less than two months.
On February 2, a car bomb in a busy market in Badabher killed at least nine people, including children and 24 others were injured. Badabher is located near Khyber tribal region.
There had also been Taliban attacks on the security forces and pro-government peace committee members in the area in the past.
Besides Tehrik-e-Taliban Pakistan, another militant group Lashkar-e-Islam is also active in the same region and routinely launch attacks on security forces.