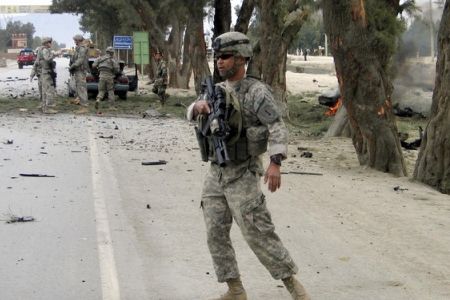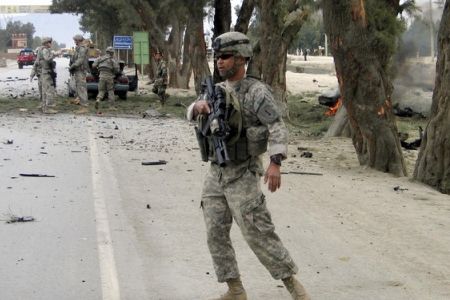 A guesthouse shared by US contractors in East Afghanistan has come under grenade attack amid a surge of violence against Western firms and foreign troops.
On Saturday, Afghan police officials said a Taliban militant threw a grenade at the building housing US contractors in the city of Jalalabad, the capital of Nangarhar province. However, the Taliban claim that 10 foreign nationals lost their lives in the attack, a Press TV correspondent reported.
According to police officials, the attacker was killed by hotel guards before he could launch the rocket-propelled grenade. But Taliban spokesman Zabihullah Mujahed claimed that the group was responsible for the attack, saying that one Taliban militant and 10 foreigners were killed during the operation, which involved six Taliban members.
Meanwhile, the provincial chief of police for Nangarhar, Ali Shah Paktiawal, stated that a number of foreign contractors were inside the compound when the attack took place, adding that no one was hurt during the strike.
The fall-out comes as the rash of violence against US-led soldiers and western contractors in the war-scarred country of Afghanistan has significantly spiked over the past months.
The increase in casualties among NATO forces has raised opposition to the Afghan war in countries which have contributed troops to the mission.
With no end in sight for the nine-year-old conflict, the public has become increasingly incensed over the prolonged US-led missions against a backdrop of rising civilian casualties.
The Pentagon acknowledged in one of its reports last week that the United States has failed to establish peace and security in war-torn Afghanistan.