1,000 villagers trapped in clashes in eastern Myanmar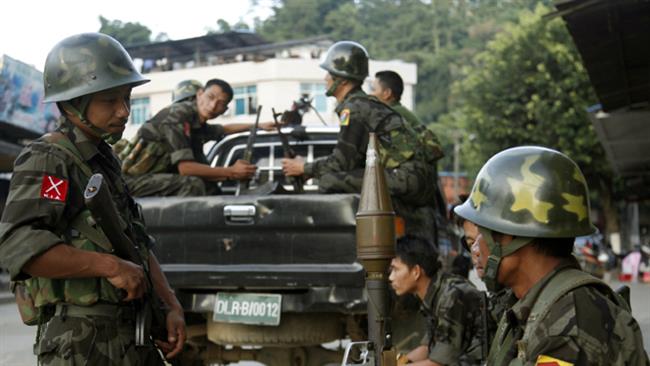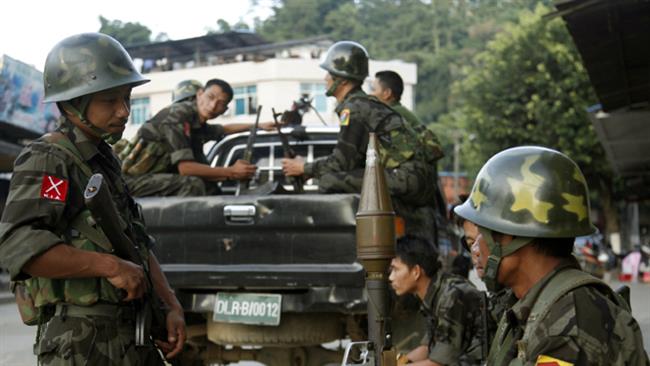 More than 1,000 civilians have been trapped in two villages in northern Myanmar as the army is engaged in clashes with rebels in the restive Kachin state.
The fighting has also displaced around 1,000 people in the restive region of Hpakant after government troops launched a new offensive against Kachin rebels.
According to Dawng Hka, a spokesman for the rebels, says soldiers have so far blocked efforts to ferry them to safety.
An estimated 90,000 people have been displaced and hundreds killed in the state since fighting broke out between the rebels and the army troops in 2011.
This comes as Myanmar's government is forcing the Rohingya Muslims, described by the UN as one of the most persecuted minorities in the world, to leave the country.
The Rohingya Muslims have been displaced by violence that has forced them to flee to neighboring countries. Hundreds of Rohingyas are also believed to have been killed in attacks by extremist Buddhists.
Myanmar's government has been accused of failing to protect the Muslim minority.
Meanwhile, the UN has expressed concern about a set of controversial laws proposed by President Thein Sein, warning that the legislation could intensify sectarian tensions in the country.
The draft legislation, including curbs on interfaith marriage, religious conversion and birth rates, is seen as particularly discriminatory against women and minorities.
In November 2014, the UN General Assembly's Human Rights Committee adopted a non-binding resolution by consensus to pressure Myanmar to change its approach toward the Rohingya Muslims.