Palestine
1000s hold funeral for 2 Palestinians killed by terrorist israel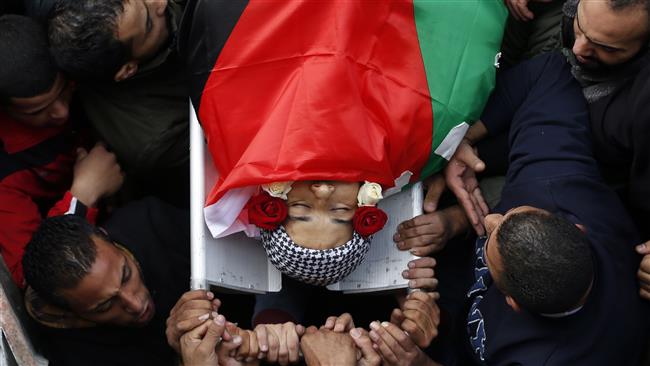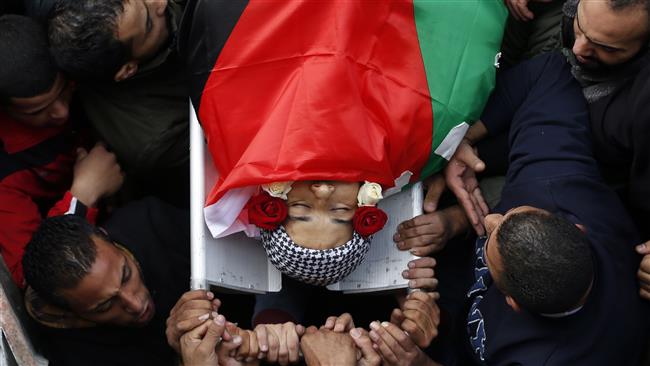 Abu Shahin is accused by Israel of fatally shooting an Israeli settler, identified as Danny Gonen, near the illegal Dolev settlement, located 27 kilometers (17 miles) northwest of al-Quds (Jerusalem), on June 19.
Hundreds of residents in the Qalandia hurled stones and Molotov cocktails at Israeli forces during the raid.
Dozens of Palestinians were injured in the attack with Yusuf Abu Latifa, 17, said to be critically wounded.
Meanwhile, Israeli troops on Saturday destroyed three houses belonging to Palestinians in the northern West Bank city of Nablus and the town of Silwad near Ramallah.
Nine Palestinians were wounded in the clashes that followed the demolitions. Two of the injured Palestinians were struck by live ammunition.
Tensions in the occupied territories have dramatically escalated since the Israeli regime's imposition of restrictions in August on the entry of Palestinian worshipers to the al-Aqsa Mosque compound in East al-Quds.
Palestinians are angry at increasing violence by Israeli settlers at the al-Aqsa Mosque compound and the latter's attacks on Palestinian properties, saying that the Tel Aviv regime seeks to change the status quo of the compound.
Nearly 90 Palestinians and 13 Israelis have been killed in the recent escalation of violence since the start of October.