World News
1000s of Georgians rally in support of family values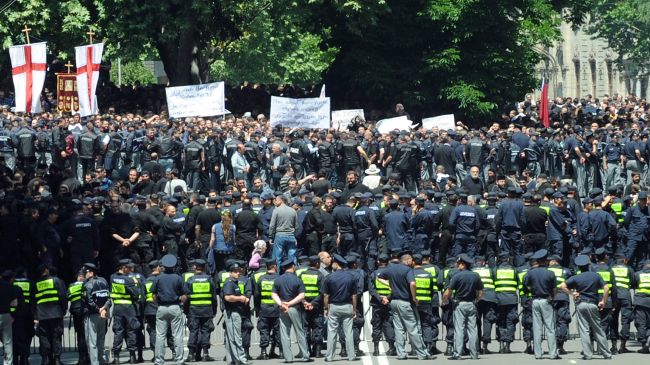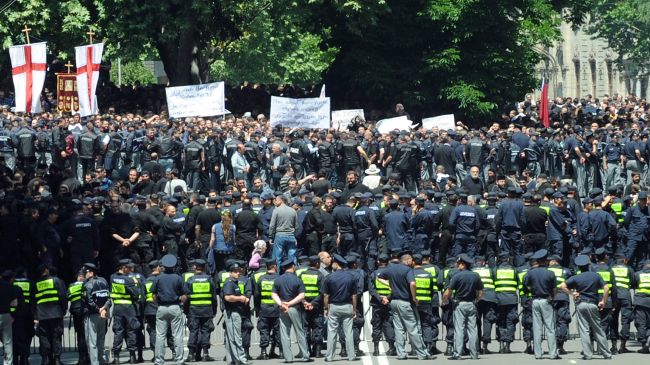 Thousands of Georgians have taken to the streets in a show of support for traditional family values and against same-sex marriage and homosexual rights.
On Saturday, people took to the streets in the Georgian capital, Tbilisi, to attend the march organized for the day of "Family Strength and Respect for Parents."
The demonstrators marched from the concert hall in Tbilisi to the Holy Trinity Cathedral.
The development came after Georgia's parliament recently passed the so-called anti-discrimination bill. The adaptation of the new law was a precondition for an association agreement between Georgia and the European Union (EU), due to be signed in June.
However, Georgian people and the Orthodox Church say the controversial bill will endanger the country's traditional family values and legalize same-sex propaganda.
Saturday's march was held on the anniversary of clashes between pro- and anti-gay activists in Tbilisi in 2013 in which a number of people were injured.